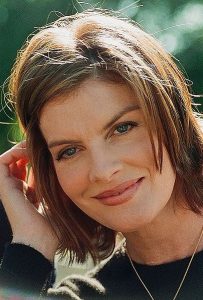 It was in the 1980s that actress Rene Russo started her acting career. She first worked on television, playing the role of Eden Kendell in the ABC drama Sable. After this, she pursued a career on the big screen, debuting in the 1989 film Major League. In the 1990s, she first appeared in the movies Mr. Destiny, One Good Cop, and Freejack before gaining popularity for her role as Lorna Cole in Lethal Weapon 3. She next starred as Lilly Raines in the political thriller In the Line of Fire.
Her next starring performances were in the films Outbreak, Get Shorty, Tin Cup, Ransom, Buddy, and The Thomas Crown Affair. Russo then reprised her role as Lorna Cole in Lethal Weapon 4. In 2000, she portrayed Natasha Fatale in the feature The Adventures of Rocky and Bullwinkle. The rest of the decade saw her perform in the films Showtime, Big Trouble, Two for the Money, and Yours, Mine and Ours.
Russo had a hiatus in her career after this. She returned to the screen in 2011, playing Frigga in Thor. She reprised her role in 2013's Thor: The Dark World. Subsequently, she starred opposite Jake Gyllenhaal in the movie Nightcrawler. Later, she co-starred in the movie Frank and Cindy and had a supporting role in the comedy film The Intern. Recently, she had performances in Just Getting Started and Velvet Buzzsaw. She reprised her role as Frigga in 2019's Avengers: Endgame.
At age 65, Rene Russo is impressively in her best shape. It's mostly because she lives a healthy lifestyle. Apart from a clean diet, the actress stays fit and healthy by working out. "I am naturally thin and I actually have difficulty in keeping weight on. I don't need to keep in shape in the gym, but I do work out at home to keep healthy," said the actress.
So what's her workout routine like? "I work out at home but not to excess,' says Rene. 'I enjoy keeping fit and I do cardiovascular exercises. I also like outdoor activities like cycling and hiking," she revealed.