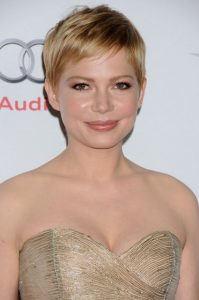 Michelle Williams is an American television and movie star. She started her Hollywood journey as a teenager. Her first movie role was already a notable one in the family film Lassie. This was in 1994. Four years later, she became a television staple. This was thanks to her portrayal of Jen Lindley on Dawson's Creek. During this time, the show was a big hit not only in the US, but also abroad. In the 2000s, she focused her abilities on cinema. Her supporting role in Brokeback Mountain earned her good reviews. She then got her first Oscar nomination for Best Actress for her role in Blue Valentine.
As a mother and a woman in her mid 30s, Michelle knows she has to take care of herself. Not only to look amazing but to maintain her fitness and good health. In addition to healthy eating, she takes the time to exercise. Though she really doesn't work out rigorously as others do. Still, she makes sure she maintains her stamina by doing simple workouts such as cardio exercises. The good thing about her is that she doesn't pressure herself.
She doesn't set a strict goal when it comes to her physical accomplishments. Back in 2013 was her first time to exercise. Or to even think about it. It was a group class that she did with other women and she said there was a lot of dancing. So, she greatly enjoyed it. She also realized that exercising isn't solely for the body. It's also for the brain. But she couldn't keep with the gym routine because of her busy schedule. She's a mom and is also a prolific actress. She just tries to do what she could whenever she has free time. In the end, she believes she doesn't need to feel bad for not hitting the gym.