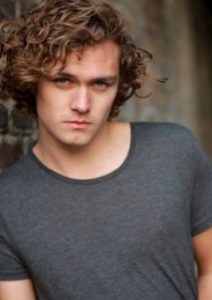 English actor Finn Jones first gained wide recognition for his role as Loras Tyrell on Game of Thrones. Initially though he started his acting career in 2009. His first ever screen role was on Hollyoaks Later where he appeared in 5 episodes as James. He reprised his role on Hollyoaks. He also appeared on TV's The Sarah Jane Adventures. In the 2010s, he became known for his recurring role as Loras Tyrell on Game of Thrones. He appeared on the show in a total of 21 episodes. He was recently cast for the titular character on the upcoming Netflix series Iron Fist. He'll also play the same role on The Defenders.
The 28-year-old actor's career is taking off recently. Even when he was still on Game of Thrones, Finn worked so hard to play his character effectively. Playing a knight on the show, he had some fighting scenes that he needed to master. Now that he's recently secured the role of Iron Fist on the upcoming series of the same name, he knew he needed to do more in order to play a kick-ass superhero. Since this will be his first lead on a series, the expectation is pretty high, but the actor is sure to bring it.
He said of his preparation: "At the moment I'm in the physical preparation for the role. Every day for the last month, I start my day with about two and a half hours of martial arts — which is kung fu and wushu mixed with a bit of tai chi, and other stuff as well. In the afternoon I'll do weight training with a trainer to bulk me up and get my physically right for the part. And in evenings I've been doing meditation classes and learning buddhist philosophies." The trailer for the show looks amazing. So, it seems his hard work paid off.