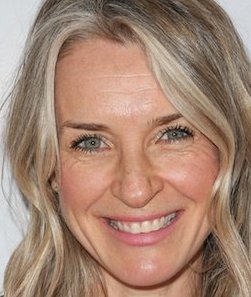 It was in 1996 that actress Ever Carradine started her career. She made her debut with a small role in the film Foxfire. She also made her television debut in an episode of Diagnosis: Murder that same year. She next had a role in the TV movie Born Into Exile, as well as made one-time roles in some TV shows. She later appeared in the 1999 film Lost and Found. Other roles on the small screen during this period were as Pepper in Veronica's Closet, Rosalie in Party of Five, and Tiffany Porter in Once and Again.
She also starred as Nina Bloom in the short-lived series Conrad Bloom. In the 2000s, she guest-starred in some television shows. At the same time, she had performances in the films Ropewalk, Jay and Silent Bob Strike Back, Bubble Boy, and Life Without Dick. She went on to appear in the movies My Boss's Daughter, Dead & Breakfast, Lucky 13, and Constellation.
After this, she landed the role of Kelly Ludlow in the television series Commander in Chief. Subsequently, Carradine played Heather Donnelly in Women's Murder Club, as well as played Lexi Carter in Eureka and Erika in 24. Continuing her career in the 2010s, she played Sharon Beck in Major Crimes, Erica in Shameless, and Rachel Kennedy in Goliath. As of 2017, she plays Naomi Putnam in The Handmaid's Tale. She also currently portrays Janet Stein in Runaways.
Ever Carradine maintains a slim, healthy figure by eating well and living an active life. For her workout routine, she likes trying and mixing things up. Currently, she's into a trampoline workout called LEKfit. "It's a workout on a trampoline. After my first class I was totally hooked. There's something about just surrendering to the exercise and the upbeat music and not thinking about what I look like while I'm doing it—so liberating," said the actress. "It seems like a team sport with the other women in the room. It feels good to feel strong and my posture is better since I've been doing it. My body works more in balance."