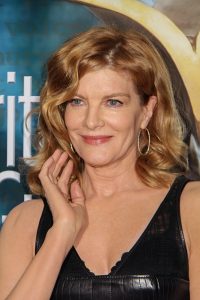 Hollywood star Rene Russo had her acting career beginnings in the 1980s. Prior to her acting, she first garnered success as a model. In 1987, she made her acting debut as Eden Kendell on the TV series Sable. She later made her big screen debut in 1989's Major League. During the '90s, she had roles in the films Mr. Destiny, One Good Cop, and Freejack. She then gained mainstream fame for starring as Lorna Cole in Lethal Weapon 3.
She reprised her role in Lethal Weapon 4. Other film roles during the '90s were in In the Line of Fire, Outbreak, Get Shorty, Tin Cup, Ransom, Buddy, and The Thomas Crown Affair. In the 2000s, she played Natasha Fatale in the film The Adventures of Rocky and Bullwinkle. She later had performances in the movies Showtime, Big Trouble, Two for the Money, and Yours, Mine and Ours.
She had a long hiatus afterward, only returning in 2011 where she played Frigga in Thor. She reprised her role in Thor: The Dark World. In 2014, she starred as Nina Romina in the movie Nightcrawler. She next co-starred in the film Frank and Cindy and had a supporting role in The Intern. She recently starred in the films Just Getting Started and Velvet Buzzsaw. She'll reprise her role as Frigga in the upcoming Avengers: Endgame.
Already in her 60s, the actress shines thanks to her youthful glow. She credits her healthy lifestyle to her feeling great from the inside out. In an interview, she said how she doesn't believe in fad diets and how they're unhealthy.
"Dieting isn't healthy. I know that's easy for me to say that because I just don't put on weight, but even if I were bigger, I wouldn't diet madly," the actress said. She does, however, follows a diet plan called The Zone, which means that her diet consists of 40% carbs, 30% protein, and 30% fat.