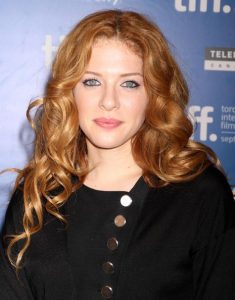 Canadian beauty Rachelle Lefevre first starred on the Canadian series Big Wolf on Campus. It proved to be a great debut for the actress as she continued landing more significant roles on the big screen and television. She soon moved to American television with a recurring role on Undressed. Soon, she appeared in the Hollywood films Abandon and Confessions of a Dangerous Mind. In the next few years, she's had roles in the feature films Head in the Clouds and Prom Wars. Her role as Victoria on Twilight and The Twilight Saga: New Moon garnered her widespread recognition among international moviegoers. She's also had starring performances on TV, such as on A Gifted Man and Under The Dome.
The actress is pretty much slender, something she has been able to maintain throughout the years in the show business. But as she's in her late 30s (she's 37), it becomes more crucial for the celebrity to take care of herself more cautiously. Unlike women in the 20s where a fast metabolism makes it easier to maintain a slim body, it becomes a different story when women reach their 30s. Rachelle is aware of this, thus, she makes sure she only eats clean and healthy food.
For one, the Under the Dome actress doesn't eat any dairy, or cow's milk to be specific. But because of her French heritage, she cannot resist cheese, which she has occasionally as long as it's organic goat or sheep cheese. For her, removing dairy from her regular diet plan has brought positive changes into her body, in terms of her weight, energy and health in general. According to her, cow's milk made her felt weak and bloated most of the time, so it had to go. Of course, she has found a dairy-free milk alternative in the form of almond milk, which she loves very much. Rachelle eats organic food most of the time.