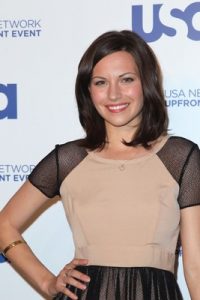 It was in 2004 when it all started for actress Jill Flint. She landed a small part in the film Garden State, marking her film debut. The following year, she had her first TV role in an episode of Law & Order: Trial by Jury. Her next work was a 3-episode role as Lisa Sandorff on the TV show Conviction. She also played the recurring role of Lisa Crane on Six Degrees, as well as the role of Bex on Gossip Girl. At the same time, she had performances in the movies On Broadway, The Women, Cadillac Records, and How I Got Lost.
She became further known on TV for her roles as Melissa Greenfield on Nurse Jackie and Lana Delaney on The Good Wife. From 2009 to 2012, she was best known as Jill Casey on the USA Network series Royal Pains. She simultaneously had appearances in the films Fake and The Amazing Spider-Man. In 2010, she appeared as Simone Sands in 3 episodes of Mercy. After guest roles on CSI: Miami and Elementary, she once again gained fame for her role as Dr. Jordan Alexander on the NBC medical drama The Night Shift. She also played Diana Lindsay in 3 episodes of Bull.
Apart from her diet plan, the actress maintains her healthy figure by staying active. Her routine is pretty simple: "Water, sleep, exercise, veggies, repeat." She's mindful of what she eats. She's also conscious of whether she's working out enough or not. That's why she's made it a habit to exercise wherever she is — even if it's just as simple as taking a walk or climbing the stairs instead of using the elevator. When she's not so busy, she hits the gym to take some classes. She enjoys dancing, yoga, and Pilates. Consistency is hard for her but she manages to stick to her workout routine, at least most of the time she does.