Early Work and Eventual Success
Rachel Emily Nichols was born on January 8, 1980 in Augusta, Maine to parents Jim and Alison Nichols. She studied at Cony High School where she competed in high jump. After graduating from high school, she enrolled at Columbia University to become a Wall Street analyst.
She then began a modeling career after she was discovered by a modeling agent and was invited to work in Paris. As a model, she has worked in ad campaigns for such brands as Abercrombie & Fitch, Guess?, and L'Oreal. During this time, she also started working on television by hosting numerous MTV specials.
In 2003, she graduated from Columbia with a double major in math and economics. In 2000, she made her feature film debut, playing a small part in Autumn in New York. Her modeling agent, then, helped her land a one-episode role in the TV series Sex and the City in 2002.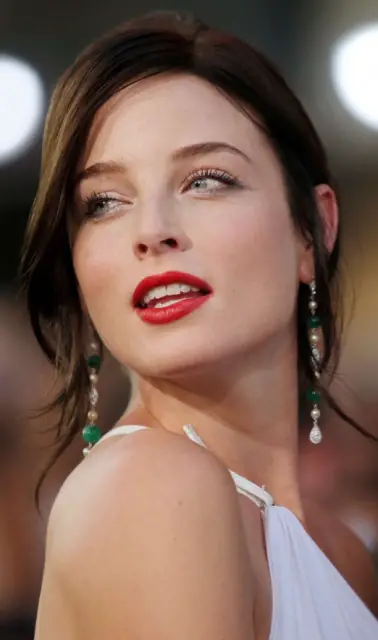 In 2003, she was cast in her first major role as Jessica in Dumb and Dumberer: When Harry Met Lloyd. Reception for the movie was extremely negative but it became a moderate commercial success, earning over $30 million on a budget of $19 million. Despite the film being panned by critics, she considers it as a good learning experience.
The following year, she was cast as Trilby Moffat in the independent movie Debating Robert Lee. She next appeared in the short film A Funny Thing Happened at the Quick Mart and gained a two-episode spot in the TV series Line of Fire.
In 2005, she was cast for the supporting role of Lisa in The Amityville Horror, a remake of the 1979 film of the same name. The movie received negative reviews but was a box office hit, grossing over $100 million on a $19 million budget. She then played small roles in such films as Mr. Dramatic and Shopgirl, also released in 2005.
It was also in 2005 that she was cast as Special Agent Rebecca Locke in the TV series The Inside. Critical reception for the show was mixed, but it was cancelled due to low ratings. Around the same time, she landed a major role in the TV series Alias. In the show, she plays Rachel Gibson, the protégé of Sydney Bristow (played by Jennifer Garner). She was groomed to replace Garner due to the latter's pregnancy but Alias was cancelled in 2005.
After Alias, she starred as Samantha Wise in the Direct-to-video The Woods, which garnered positive reviews from critics. In 2007, she was cast as Donna Shaw in the television pilot Them. The series was not picked up but the pilot was aired that same year.
During the next few years, she played minor roles in such films as Resurrecting the Champ (2007) and Charlie Wilson's War (2007). Her first starring role was as Angela Bridges in the thriller film P2, opposite Wes Bentley. The film received poor reviews but was a moderate box office success, earning over $7 million on a $3.5 million budget.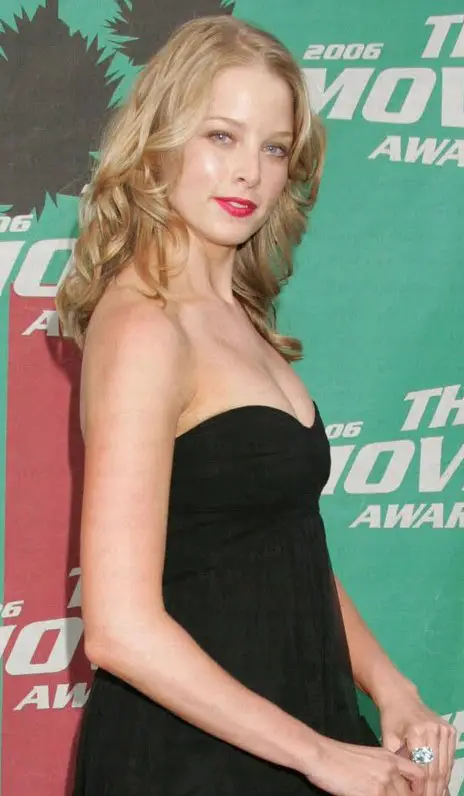 Subsequent Projects and Plastic Surgery Reports
She next appeared as Julia Beckwith in The Sisterhood of the Traveling Pants 2. Reception for the movie was generally positive and was also a modest box office success. In 2009, she gained further international fame for her role as Shana "Scarlett" O'Hara in G.I. Joe: The Rise of Cobra.
Despite the movie's reception being not so positive, G.I. Joe: The Rise of Cobra still proved to be a commercial success, having a worldwide gross of over $300 million on a budget of $175 million. This was followed by the horror film For Sale by Owner, opposite Scott Cooper.
In 2010, she returned on television as Ashley Seaver in Criminal Minds and was cast as Tamara in 2011's Conan the Barbarian. The movie has generally garnered poor reviews and was also a commercial failure, only earning over $40 million against its $90 million budget.
When cast as the female lead in the thriller film P2, there were critics saying that the film mostly showcased the actress' physical attributes more than her acting. One thing is right about this claim, Nichols is truly attractive. This led people to question if she had any help in improving her looks.
There have been reports saying that Nichols has undergone a breast augmentation based on the claim that her breasts have increased in size. When compared to her previous photos, it seems that Nichols' chest in the present is bustier.
Aside from this, the 34-year-old actress is said to have undergone a procedure to further highlight her facial features, giving her an edgier look. Fans of the actress, however, argued that Nichols has always have a prominent bust even before, while her different look in the present may just be a result of make-up, lighting and ageing.