Early Career and Success on Television and Film
Alyson Lee Hannigan was born on March 24, 1974 in Washington, D.C. to real estate agent Emilie Haas and truck driver Al Hannigan. Her parents divorced when she was just two and was raised by her mother in Atlanta, Georgia. When she was four, she began appearing in television commercials.
By the time she was 11, she moved to Hollywood. There, she attended North Hollywood High School and successfully auditioned for agents. Following her high school graduation, she enrolled at California State University, Northridge where she graduated with a degree in psychology.
Her first major film role came in 1988 with My Stepmother Is an Alien, where she played the role of Jessie Mills. For her performance, she was nominated for a Young Artist Award for Best Young Actress in a Motion Picture. The following year, she landed her first regular role on television as Jessie Harper in Free Spirit.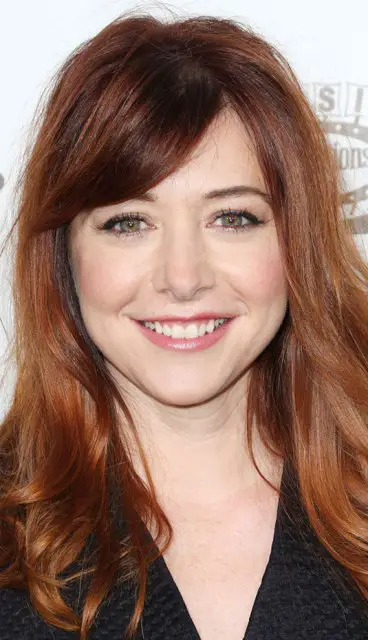 Her role in Free Spirit also earned her a Young Artist Award nomination for Best Young Actress Starring in a Television Series. After Free Spirit, she landed guest spots in such TV shows as Roseanne, Almost Home, Touched by an Angel, and Picket Fences. She was also cast for a pilot called Friends for Life but it was not picked up by its network.
During the early to mid 1990s, she also appeared in a number of TV films, including Switched at Birth, The Stranger Beside Me, A Case for Life and For My Daughter's Honor. In 1997, she landed her big break after being cast as Willow Rosenberg, the main character's best friend, in the TV series Buffy the Vampire Slayer.
Buffy the Vampire Slayer became widely successful, gaining Hannigan stardom. She also received various nominations for her role as Willow such as a Saturn Award for Best Supporting Actress on Television and a Satellite Award for the same category.
In 1998, she starred as Lucy in the dark comedy film Dead Man on Campus. The film received poor reviews from critics and failed at the box office, barely returning its $14 million budget with its earnings of $15,064,946. She was then cast as Michelle Flaherty in the 1999 comedy film American Pie.
American Pie achieved worldwide success, earning over $230 million on a budget of just $11 million. Her role in the film also introduced her to a wider audience around the world, gaining further recognition. In 2000, she appeared as Betty in the romantic comedy movie Boys and Girls, alongside Freddie Prinze, Jr. and Claire Forlani. Reception for the film was extremely negative and was a commercial flop as well, only earning over $25 million against its $35 million budget.
The following year, she reprised her role as Michelle in American Pie 2. The film was a major box office hit just like its predecessor, grossing over $280 million worldwide. She appeared as Michelle again in 2003's American Wedding, another sequel to American Pie, which focuses on the wedding of her character, Michelle, to Jim Levenstein (Jason Biggs). The film went on to earn over $230 million worldwide, making it a blockbuster hit for the third time.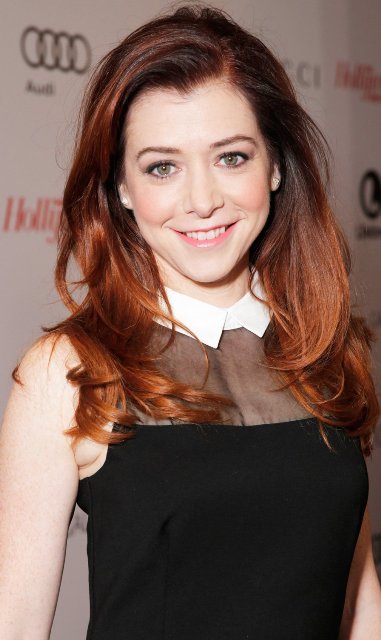 Subsequent Projects and Plastic Surgery Rumors
It was also in 2003 that Buffy the Vampire Slayer ended. After this, she appeared in other TV shows such as Angel, That '70s Show, King of the Hill, and Veronica Mars. In 2005, she was cast as Lily Aldrin in How I Met Your Mother.
The series received critical acclaim throughout its run and gained a cult following over the years. For her performance as Lily, she won a People's Choice Award for Favorite TV Comedy Actress in 2009 and received a nomination for the same award and category in 2010.
Hannigan has just recently turned 40. Because of this, people have grown more curious on whether she has secrets in attaining a youthful look despite her age. Others, however, are just curious on whether she has undergone plastic surgery to refine her looks and stay young.
One prominent rumor about the American Pie actress is that of a nose job. There are those saying that her present nose looks different than it did ten years ago. The bridge of her original nose seems a bit wider when compared to that of the present. The transformation is said to be subtle so no major, distinctive change could be seen immediately unless checked closely.
Hannigan has also been rumored to have Botox injections as only a few wrinkles on her forehead are visible and considering that she's already in her 40's, people think she should have more. Besides, Botox injections are so common in Hollywood, it's not even so surprising for actresses to have them.