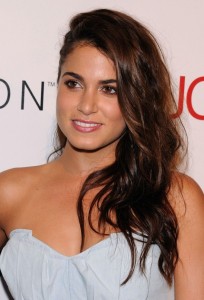 27-year-old Nikki Reed was first noticed as a screenwriter by director Catherine Hardwicke, who happened to be her mother's friend. Co-writing the movie Thirteen in 2003 with Hardwicke, she also became the show's lead star along with Evan Rachel Wood. This was the beginning of her Hollywood career. She collaborated with Hardwicke again in the movie Lords of Dogtown (2005).
She also ventured into television as recurring character Sadie Campbell in The O.C.. After starring in Mini's First Time and Cherry Crush, she became further known for her role as Rosalie Hale in The Twilight Film Saga, which she played from 2008 to 2012. Apart from her work on the cinema, she has also appeared in several straight-to-video movies. She returned to television recently with a main role in Sleepy Hollow's third season.
Achieving notice when she was a teenager, Nikki has since become a recognizable face in Hollywood, her name even made bigger courtesy of her main role in Twilight films. People also know her as the pretty-faced actress with an athletic figure. At 5'5 1/2, Nikki's physique is truly remarkable, and though her body is all natural (no plastic surgery), it's also a product of hard work by exercising and having a disciplined diet.
Most particularly, she practices a vegan diet. She mainly consumes plant-based foods like quinoa, brown rice, almonds, and avocados. She's fond of veggies rich in anti-oxidants such as kale, spinach, asparagus, cabbage, and broccoli and practices detox diet plans by drinking apple cider vinegar, cranberry juice, and lemon juice. This results in the removal of toxins in her body, which makes her healthier and happier. Nikki also believes in the importance of not starving yourself so she doesn't miss any meals. She also has light snacks by having nuts and toast, especially before working out.