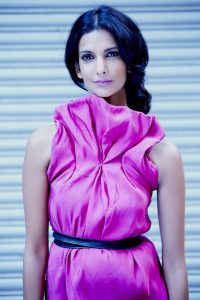 In 2004, Poorna Jagannathan made her film debut in She Hate Me. That same year, she also had her first television appearance in Law & Order. She has since made one-episode roles in various shows, including Starved, Rescue Me, Law & Order: Criminal Intent, and The Game. At the same time, she had brief roles in the movies The Weather Man and Awake. In the 2010s, she had notable guest roles in Royal Pains and House of Cards.
She also had performances in the films Peace, Love & Misunderstanding and Thanks for Sharing. In addition to her work in the US, Jagannathan worked in Bollywood with roles in Delhi Belly and Yeh Jawaani Hai Deewani. She next played supporting roles in the films Growing Up Smith, Carrie Pilby, and The Circle. During this period, her work on the small screen became more noteworthy with roles in major shows.
She played the role of Safar Khan in the HBO miniseries The Night Of and Larin Inamdar in Gypsy. She went on to play recurring roles in such shows as Better Call Saul, Ramy, Big Little Lies, Messiah, and Defending Jacob. This year, she starred as Dr. Nalini Vishwakumar in the Netflix series Never Have I Ever. Other film performances include Mile 22, An Actor Prepares, Share, and most recently, Alia's Birth.
Apart from her vegetarian diet, Poorna Jagannathan stays fit and strong with regular exercise. In an interview with Times of India, she got candid about her go-to workouts. For her, exercising isn't just about keeping her slim, it's also about reducing her stress. That's why she always relies on yoga to help her feel relaxed.
"I get stressed out very easily so I have to take time out everyday to exercise. I carry all my stress on my shoulders and yoga is the best way to ease that. So it's yoga a couple of times a week and working out at the gym about thrice a week," said the actress. Aside from yoga, she also walks a lot. "I'll get in about an hour of walking – I just run all my errands by foot so it's the most organic way to exercise. Once a month, I get a deep tissue massage done," she shared.