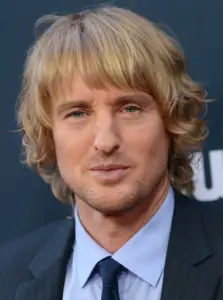 It was in 1996 that Owen Wilson started his career — his first film role being in Bottle Rocket. He later had roles in the films The Cable Guy, Anaconda, Armageddon, Permanent Midnight, and The Haunting. In the 2000s, Wilson became more widely known for his film roles. He starred in Shanghai Noon, Meet the Parents, Zoolander, The Royal Tenenbaums, and Behind Enemy Lines.
He reprised his role as Roy O'Bannon in the Shanghai Noon sequel Shanghai Knights. He later starred opposite in Ben Stiller in Starsky & Hutch. He went on to star in the films The Life Aquatic with Steve Zissou, Meet the Fockers, and The Wendell Baker Story. In 2005, he starred as John Beckwith in the box office hit Wedding Crashers. He next voiced Lightning McQueen in Cars, which he reprised in Cars 2 and Cars 3.
In the 2010s, Wilson had starring performances in the movies The Internship, The Grand Budapest Hotel, Inherent Vice, and Night at the Museum: Secret of the Tomb. He later starred in the movies She's Funny That Way, Masterminds, and Father Figures. Wilson also reprised his role as Hansel in the 2016 sequel Zoolander 2. The actor will star in the upcoming films The French Dispatch, Bliss, and Marry Me.
Owen Wilson stays healthy by exercising and eating healthily. Nonetheless, he admits that when it comes to his eating habits, he still tends to eat whatever he wants. This is especially true when he's tired. But the actor tries to be as healthy as possible, at least most of the time he does.
"When you're tired, all of a sudden you're like, ordering cheeseburgers and French fries. When you're being healthy, getting exercise and enough sleep, you really want to continue that momentum by eating healthy," said Wilson. "I'm not a vegetarian, I eat everything, but I try to eat a lot of vegetables, drink vegetable juices, and try to eat organic, clean, locally sourced food. It makes you feel better."