Discovery and Breakthrough
Patrick Galen Dempsey was born on January 13, 1966 in Lewiston, Maine, United States to school secretary Amanda Dempsey and insurance salesman William Dempsey. He was raised in Buckfield, Maine and studied at Buckfield High School and St. Dominic Regional High School.
At age 12, he was diagnosed with dyslexia. Despite this, he was a proficient juggler, placing in the second place in a national juggling competition. He was also an accomplished skier. During high school, he won the Maine state slalom championship.
His acting career started after receiving an invitation to audition for a part in Torch Song Trilogy's stage production. He landed a role and he spent the following four months touring with the company in Philadelphia. This was followed by another tour for the production of Brighton Beach Memoirs, in which he played the lead role.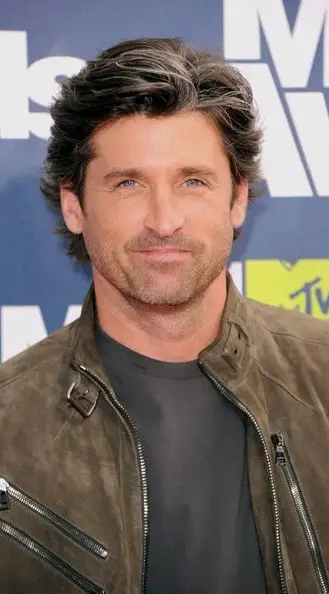 At the age of 21, he made his first major role in the feature In The Mood. This was followed by the 1987 movie Can't Buy Me Love and Some Girls alongside Jennifer Connelly in 1988. The following year, he landed the lead roles in the films Loverboy opposite Kirstie Alley and Happy Together alongside Helen Slater.
In the 1990s, he started appearing in some television shows. He starred in numerous pilots that were not picked up for a full season, including the lead roles in the television versions of the movies The Player and About A Boy. In 1991, he garnered positive reviews for his portrayal of mob boss Meyer Lansky in Mobsters.
He then landed a recurring role in the sitcom Will & Grace, earning him further recognition on television. This also marked his first major role on the small screen. He went on to play the role of Aaron Brooks in the series Once & Again, for which he was nominated for an Emmy for Outstanding Guest Actor in a Drama Series.
In 2000, he was cast as Detective Kincaid in Scream 3. Two years later, he had a high-profile role starring alongside Reese Witherspoon in the romantic comedy Sweet Home Alabama, receiving further recognition as the film was a box office hit. In 2004, he co-starred with Hilary Swank and Anjelica Huston in the critically acclaimed HBO film Iron Jawed Angels.
The following year, he gained worldwide attention after being cast as Dr. Derek Shepherd in the medical drama Grey's Anatomy, a role that he still currently plays. Prior to landing the role, he auditioned for the role of Dr. Gregory House in the medical show House. He has won several awards for his role in Grey's Anatomy, including a People's Choice Award for Favorite Male TV Star. He has also received Golden Globe nominations for Best Actor in a Drama Series in 2005 and 2006, as well as a Screen Actors Guild Award nomination for Best Actor in a Drama Series in 2005.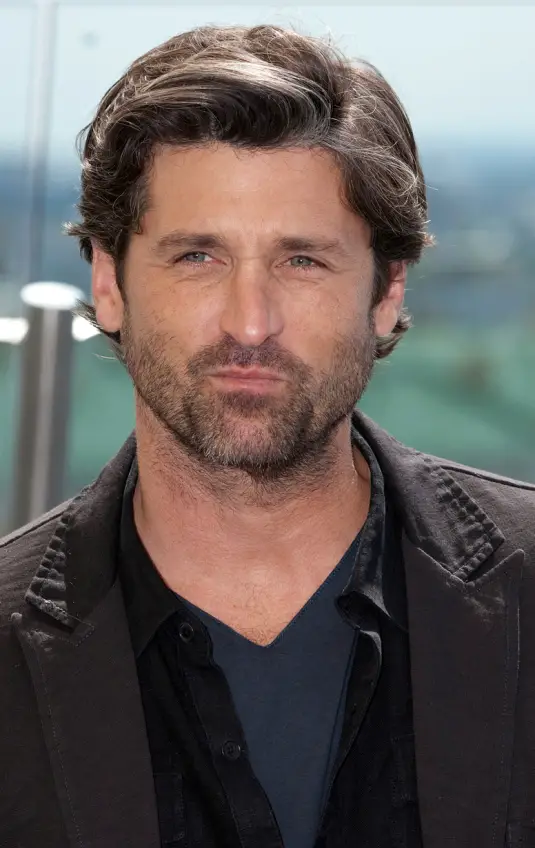 While still in Grey's Anatomy, Dempsey has managed to appear on the big screen in a number of well-known films. In 2007, he starred in the Disney movie Enchanted and in Freedom Writers where he re-teamed with his Iron Jawed Angels co-star Hilary Swank. He then continued to star in romantic comedies; one was opposite Michelle Monaghan in Made of Honor and the other was in the ensemble film Valentine's Day.
Man Up with a Nose Job?
Dempsey has had all the women's attention ever since he started playing the charming Dr. Derek Shepherd in Grey's Anatomy. But what's surprising is that the actor had a different appearance during his younger years. Old photos of him surfaced online and people had instantly made their assumptions.
Based on the old and recent photographs, the transformation on his nose is quite apparent, leading people to be convinced on the veracity of the plastic surgery claims. His physical alteration is also remarkable because it accomplished the opposite of what most people desire when undergoing cosmetic procedures. Instead of softening his appearance, it made his nose more noticeable, distinctive and asymmetrical.
But instead of giving him a weirder, regrettable look, it kind of actually suited his face because what it did was make his appearance have a more masculine and rugged feel. This masculinity and ruggedness is what helped him won the hearts of his fans. So, even though the result wasn't what he originally planned for, at least it did something good to his career, which he still enjoys up to now. Dr. McDreamy is indeed a lucky guy!