Early Life and Success in the 80's and 90's
Winona Laura Horowitz, known by her professional name as Winona Ryder, was born on October 29, 1971 in Olmsted County, Minnesota, United States. In 1978, at the age of seven, she and her family moved to a commune called Rainbow, near Elk, Mendocino County, California where they lived with seven other families.
She began to develop an interest in acting after her mother showed her a few films. When she was 10, she and her family relocated again to Petaluma, California. At age 12, she attended American Conservatory Theater, where she took her first acting lessons. During this period, she experienced a traumatic near-drowning event that caused her to suffer from aquaphobia. In 1989, she graduated from Petaluma High School with a 4.0 GPA.
Her acting career began in 1985 when she sent a videotaped audition, reciting a monologue from J. D. Salinger's novel Franny and Zooey, for the film Desert Bloom. Although the role went to actress Annabeth Gish, director David Seltzer was impressed by her acting that he cast her in his 1986 movie Lucas.
The following year, she appeared in Square Dance, for which she won acclaim for her role, The Los Angeles Times calling her performance "a remarkable debut". Despite good reviews for her acting, these two films failed to help Ryder gain notice. However, director Tim Burton decided to cast her in his 1988 film Beetlejuice after being impressed with her performance in Lucas.
Beetlejuice became both commercially and critically successful, with Ryder earning acclaim for her performance as Lydia Deetz. She next appeared as Veronica Sawyer in the independent film Heathers. Her agent initially advised her against the role, saying that it would "ruin her career". Fortunately, the movie was well-received and her performance was critically praised as well. Though the movie was a flop, it became a cult classic.
In 1990, she was chosen for the female lead alongside her then-boyfriend Johnny Depp in Tim Burton's Edward Scissorhands. The film was commercially successful, grossing US$56 million in the US and garnered much critical praise. She was also selected for the role of Mary Corleone in Francis Ford Coppola's Godfather III but withdrew due to exhaustion after traveling to Rome for filming. The part eventually went to Coppola's daughter, Sofia Coppola.
Also in 1990, she starred in Mermaids alongside Cher and Christina Ricci. Though the movie was a moderate success at the box office, it was embraced critically and Ryder's performance was acclaimed. For her performance, she received a Golden Globe nomination for Best Actress in a Supporting Role. After bringing the project Bram Stoker's Dracula (1992) to Francis Ford Coppola's attention, she was cast as Mina Murray and Princess Elisabeta starring alongside Gary Oldman, Keanu Reeves and Anthony Hopkins.
She next starred in Martin Scorsese's The Age of Innocence alongside Michelle Pfeiffer and Daniel Day-Lewis. Her role as May Welland earned her a Golden Globe Award for Best Supporting Actress as well as an Academy Award nomination in the same category. Her next film was in the 1994 Generation X drama Reality Bites, Ben Stiller's directorial debut. Her performance won acclaim and the film became a moderate hit.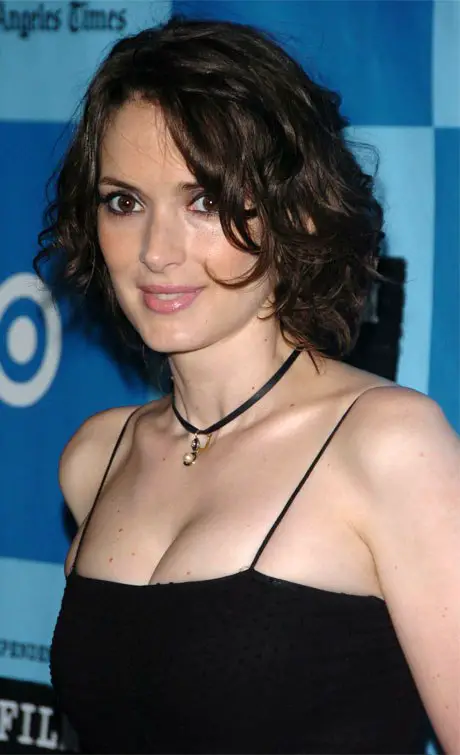 That same year, she was selected to play Josephine March in the film adaptation of Louisa May Alcott's novel Little Women. The film garnered widespread praise, particularly Ryder, who also received an Oscar nomination for Best Actress for her work in the movie. She has since starred in other films including How to Make an American Quilt, Boys, Alien Resurrection, Woody Allen's Celebrity and Girl, Interrupted, among others.
Personal Relationships, Troubles and Views on Plastic Surgery
Ryder was in a high-profile relationship with actor Johnny Depp, to whom she was engaged for three years beginning in July 1990. Depp had a tattoo on his arm that read "Winona Forever," which he had changed to "Wino Forever" after their break-up in 1993. That same year, she began dating Soul Asylum frontman Dave Pirner, which lasted until 1996. She subsequently had a high-profile relationship with actor Matt Damon from 1998 to 2000.
The following year, in 2001, Ryder had a hiatus from acting following her shoplifting arrest on December 12. She was accused of stealing $5,500 worth of designer clothes and accessories at a Saks Fifth Avenue department store. In December 2002, she was sentenced to three years' probation.
There's no denying that Ryder, with her beauty, talent and controversies is one of the most interesting personalities in Hollywood. Now 42, many people are wondering if someone like Winona, who's had her glorious days in the 1990s but manage to make comeback recently despite her troubles in the early 2000s, will go for plastic surgery.
Speaking to Interview Magazine in 2013, the Little Women actress said that she won't be having any cosmetic procedures in the near future. The rumors of a plastic surgery arose after it was noted that she appears wrinkle-free despite her age, making no distinct difference from when she was just in her 30s.
On the process of ageing, Ryder said: 'I'm not trying to knock it, but, you know, I have a little bit of traffic now on my forehead – which I'm very proud of actually". With this, it's fair to say that it may be her confidence that has a substantial contribution to why she still looks great.