Modeling to a Variety of Successes
Christopher Ashton Kutcher was born on February 7, 1978 in Cedar Rapids, Iowa, United States to factory worker Larry M. Kutcher and Procter & Gamble employee Diane Finnegan. He has an older sister, Tausha, and a fraternal twin brother, Michael, who had a heart transplant as a child.
He studied at Washington High School in Cedar Rapids for his freshman year before his family relocated to Homestead, Iowa. There, he attended Clear Creek Amana High School. It was during this time that he developed an interest for acting, appearing in several school plays. At age 16, his family life worsened after his parents divorced.
During his senior year, he broke into his school with his cousin to steal money but was arrested while leaving the scene. He was convicted of a third-degree burglary and was sentenced to three years' probation and 180 hours of community service. In August 1996, he enrolled at the University of Iowa where he majored in Biochemical Engineering.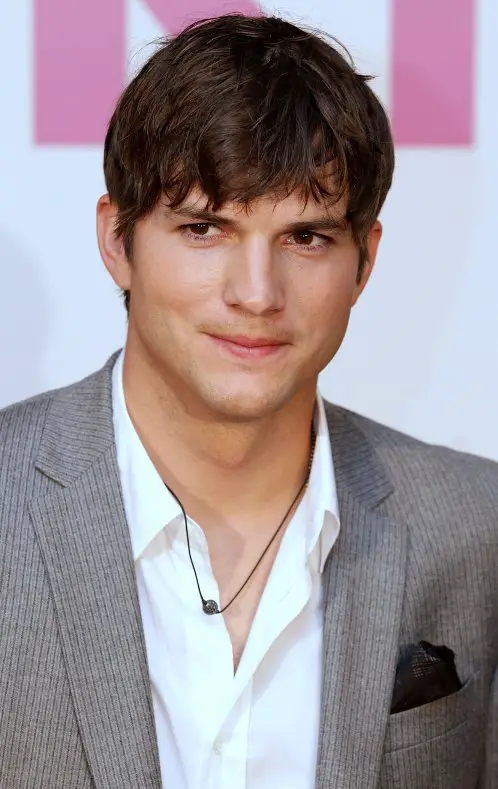 To support his education, he worked in the cereal department for the General Mills plant in Cedar Rapids. Sometimes, he even donated blood for money. During his time in college, he was approached by a model scout while in a bar and was recruited to enter the "Fresh Faces of Iowa" modeling competition.
He placed first (losing it to Josh Duhamel), winning a trip to New York City to attend the International Modeling and Talent Association Convention. He then signed with Next modeling agency in New York and appeared in ads for Calvin Klein and modeled in Paris and Milan.
Following his stay in New York City, he returned to Cedar Rapids but later decided to move to Los Angeles to pursue acting. After his first audition in LA, he was cast as Michael Kelso in the television series That '70s Show, a role that he played from 1998 to 2006.
In 1999, he made his film debut with Coming Soon. He went on appear in a series of romance and comedy films including Down to You (2000), Dude, Where's My Car? (2000), opposite Brittany Murphy in Just Married (2003) and alongside Tara Reid in My Boss's Daughter (2003).
In 2004, he played a dramatic role as a conflicted young man who time travels in The Butterfly Effect. Though the movie received mixed reception, it went on to become a box office success. He also became known as the host of the MTV show Punk'd and served as the executive producers for the reality shows Beauty and the Geek, Adventures in Hollyhood, The Real Wedding Crashers, and the game show Opportunity Knocks.
He then resumed appearing in romantic comedies as Simon Green in Guess Who and co-starring opposite Amanda Peet in A Lot Like Love. In 2006, he starred alongside Kevin Costner in the action-adventure film The Guardian. The filming of this project caused him not to renew his contract with That '70s Show for its eight and final season, though he appeared in the first four episodes as a special guest star.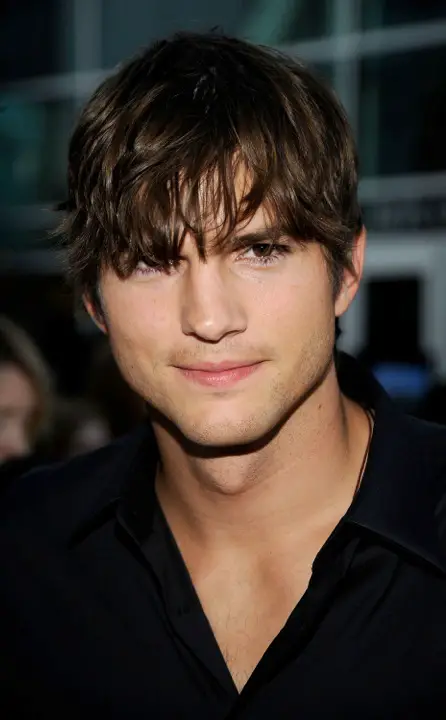 He has since starred in other well-known motion pictures including What Happens in Vegas (2008), Spread (2009), Personal Effects (2009), Valentine's Day (2010), Killers (2010), No Strings Attached (2011) and New Year's Eve (2011). He recently portrayed Steve Jobs in the 2013 biographical drama film Jobs.
Personal Life and Plastic Surgery Reports
Kutcher is also highly known for his marriage to actress Demi Moore, who is 15 years his senior. He began dating Moore in 2003 and they were married on September 24, 2005. However, on November 17, 2011, Moore announced her intention to end her marriage to Kutcher. Following more than a year of separation, the actor filed for divorce from Moore on December 21, 2012.
In April 2012, it was reported that Kutcher started dating his That '70s Show co-star Mila Kunis. The following year, on November 27, his divorce from Moore was finalized. The actor also created much buzz after it was announced in 2011 that he'll be replacing Charlie Sheen in the series Two and a Half Men. It became more controversial as it was believed that his contract of one year was worth nearly $20 million.
The 36-year-old actor also sparked rumors of a plastic surgery after he was included in In Touch magazine's list of Hollywood actors suspected of going under the knife. According to the report, 15 to 20 percent of plastic surgery patients are male. Several sites on the internet also claim that Kutcher did undergo a procedure to enhance his nose.
It has been noted that the Two and a Half Men star has an improved look with his narrower nose. Although his representative has denied the claims, expert Dr. Matthew Schulman has said otherwise. He supported the allegations, saying: "His nose is slimmer and appears less crooked". The difference is distinctive but not to subtle as to cause widespread attention. Plus, it gave him a more masculine look contributing to his soaring career.