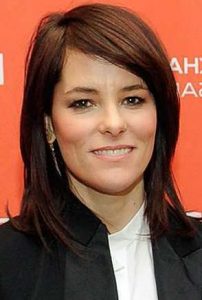 American actress Parker Posey debuted as Tess Shelby in the soap opera As the World Turns in 1991. She next appeared as Connie Bradshaw in Tales of the City. After this, she had roles in the films Coneheads and Joey Breaker. She later played Darla Marks in the coming-of-age movie Dazed and Confused. Later, she appeared in the films Final Combination, Sleep with Me, Party Girl, Drunks, Flirt, and The Doom Generation.
Posey then portrayed Mary Boone in the 1996 film Basquiat. Her next roles were in the movies The House of Yes, Clockwatchers, and You've Got Mail. In 2000, she starred as Jennifer Jolie in Scream 3. She next had supporting roles in the films Josie and the Pussycats, Personal Velocity, The Sweetest Thing, Blade: Trinity, Laws of Attraction, and For Your Consideration. In 2006, she played Kitty Kowalski in the superhero film Superman Returns.
On TV, she received a Golden Globe nomination for Best Supporting Actress for her role in the TV movie Hell on Heels: The Battle of Mary Kay. She later had recurring roles in The Return of Jezebel James and Boston Legal. In the 2010s, Posey had recurring parts in The Big C, The Good Wife, Louie, Granite Flats, and Search Party. In 2018, she starred as Dr. Smith/June Harris in the sci-fi series Lost in Space. The actress has also recently performed in the films Café Society, Mascots, Columbus, and The Con Is On.
The actress takes care of her overall wellness simply. Her philosophy? "Eat well, nurture yourself, feed your mind, don't entertain negative thoughts". To do this, the actress doesn't eat red meat, wheat, sugar, and even coffee. Her diet mostly consists of healthy fats, lean protein, and abundant amounts of vegetables and fruits. While her meals each day vary, she makes sure she always eats veggies and fruits. Also, she always eats in moderation.