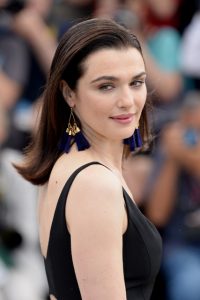 It was in 1992 that actress Rachel Weisz got her start in the world of acting with her first gig in the TV movie Advocates II. In 1994, she made her film debut in Death Machine. Her first notable role was in the Hollywood film Chain Reaction. At the same time, she joined the main cast of the film Stealing Beauty. It was, however, her role as Evelyn Carnahan in the 1999 box-office hit The Mummy that brought her to the spotlight.
She reprised her role in the 2001 sequel The Mummy Returns. During this period, she also starred in the films Enemy at the Gates, About a Boy, Constantine, The Constant Gardener, and The Fountain. In the 2010s, she had notable performances in the movies The Deep Blue Sea, The Whistleblower, Oz the Great and Powerful, The Bourne Legacy, and Denial. More recently, she worked in the features My Cousin Rachel, Disobedience, Mercy, and The Favourite. Weisz won various accolades for her supporting role in the movie The Constant Gardener, including an Oscar and a Golden Globe.
Rachel Weisz is one of the most versatile actresses in Hollywood, she has played dramatic to action-oriented roles and has slayed every one of them. With her effective performances comes her fit and toned figure that helps her perform her roles. Of course, in order to play a part, you have to look the part, which is why the actress spends a great deal of time training, especially when she needs to improve her physicality and strength for a role.
According to her trainer, she works for 90 minutes, six days a week. Her workout routine then consists of strength training, cardio routines, and martial arts. For example, her vigorous training helped her play her role in The Bourne Legacy, which had so many action scenes. Basically, she starts her regimen with an hour of cardio exercises. This is followed by 30 minutes of weight lifting and the remaining 10 minutes is spent on stretching and yoga.