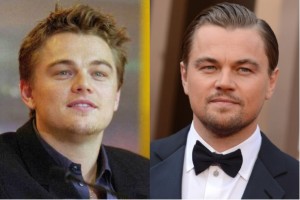 Early Career and International Fame
Leonardo DiCaprio was born on November 11, 1974 in Hollywood, Los Angeles. He began his career as a kid, appearing in various television advertisements and educational movies. During his late teens, he got his break after landing a main role on the television series Parenthood, though it was short-lived. Afterwards, he appeared in the soap opera Santa Barbara. He went on to also start a career on the big screen, first in the direct-to-video feature Critters 3 in 1991. His big break came the following year after Robert De Niro personally chose him to star in This Boy's Life.
He was later became more significantly noticed after playing Johnny Depp's mentally handicapped younger brother in What's Eating Gilbert Grape. The movie was a success and DiCaprio's performance in the film was highly lauded, earning him Academy Award and Golden Globe nominations for Best Supporting Actor. After a couple more films, he achieved mainstream success as Romeo Montague in 1996's Romeo + Juliet opposite Claire Danes, though it was in 1997's Titanic that brought him to international stardom.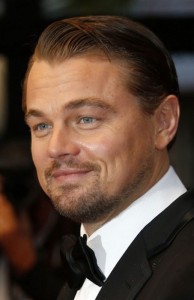 He next headlined the movie The Man in the Iron Mask (1998). His film success continued in the 2000s with lead performances in The Beach, Catch Me If You Can, and Gangs of New York, which marked his first collaboration with Martin Scorsese in 2002. Afterwards, he portrayed Howard Hughes in another Scorsese feature The Aviator, which earned him an Academy Award nomination for Best Actor. His next Oscar nomination came as Danny Archer in 2006's Blood Diamond (2006). He also starred in The Departed that same year.
In the late 2000s, he starred in Body of Lies before teaming up with Titanic co-star Kate Winslet in the drama film Revolutionary Road. In the 2010s, he starred in Shutter Island, Inception, Django Unchained, and portrayed J. Edgar Hoover in 2011's J. Edgar and Jay Gatsby in 2013's The Great Gatsby. In 2013, his performance as stockbroker Jordan Belfort in The Wolf of Wall Street got him another Oscar nomination for Best Actor. He will star in the upcoming feature film The Revenant.
Has Leonardo DiCaprio had Plastic Surgery?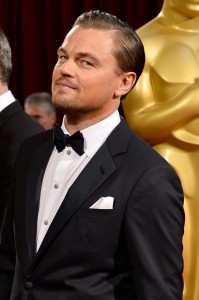 41-year-old Leonardo DiCaprio is not getting any younger. Though everybody knew him as the charismatic Jack Dawson in Titanic, he's certainly gotten older now, but that doesn't make him less any attractive. However, this somehow led others to wonder whether the actor has had plastic surgery at one point in his career. Even before, there already have been rumors about DiCaprio undergoing cosmetic procedures like a facelift and a nose job.
In the recent years, he's also been speculated of getting Botox injections since it's not a secret even male celebrities go for cosmetic enhancements. However, all these claims are merely speculations since there's no definite basis. He's still incredibly charming and fit, but overall it doesn't seem like he's stopping aging to take its toll through surgical procedures. He has lines and wrinkles on his face, so if ever he really had tried Botox, maybe it was very minimal or maybe it was only one time. Maybe he didn't like it and stopped. Just lots of maybe's since the actor has never addressed any of these claims.