The Girl Next Door Showcases Big Talent
Michelle Ingrid Williams was born on September 9, 1980 in Kalispell, Montana, United States to homemaker Carla Ingrid Willams and author and stock and commodities trader Larry Richard Williams. At age nine, her family relocated to San Diego, California. Her interest in acting began at an early age.
In the early 1990s, she started her professional acting career by appearing in numerous television shows including Baywatch, Step by Step and Home Improvement. In 1994, she made her film debut with the adventure family film Lassie. This was followed by the movies Timemaster and Species.
Following these film projects, she appeared in the television movies My Son Is Innocent and Killing Mr. Griffin. When she was 15, with her parents' approval, she filed for emancipation from them so she could better pursue a career in acting without having to worry about child labor laws.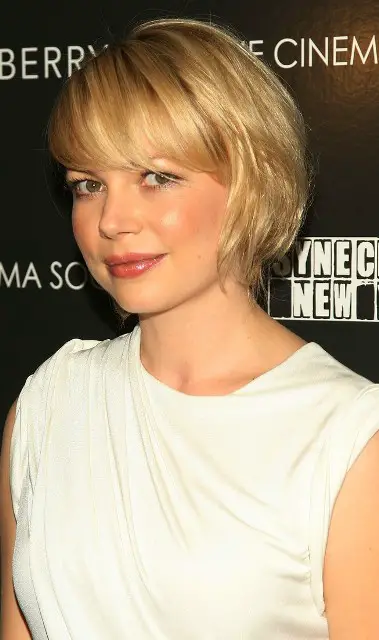 She then left school because of severe bullying and was home-tutored by her father. After moving to Los Angeles, she quickly secured the role of Jen Lindley in the hit show Dawson's Creek. The role helped Williams gained mainstream prominence and established her as a star. She played the role of Jen from 1998 to 2003.
She also starred in feature films while doing Dawson's Creek beginning with Halloween H20: 20 Years Later, for which she was nominated for the Young Artist Award for Best Performance in a Feature Film – Supporting Young Actress. She next appeared in the film Dick alongside Kirsten Dunst.
During the next few years, she starred in such features as Me Without You and Prozac Nation. In 2004, she garnered acclaim for her performance as Lana in Land of Plenty, where she received an Independent Spirit Award nomination for Best Actress.
Also in 2004, she starred as Penny Travis in Imaginary Heroes. The following year, she appeared as Anna Watson in A Hole in One and starred as Cecil Mills in The Baxter. She then gained widespread acclaim for her role as Alma Beers del Mar, the wife of the late Heath Ledger's character in Ang Lee's Brokeback Mountain.
For her performance, she received numerous accolades including the Screen Actors Guild Award for Outstanding Performance by a Female Actor in a Supporting Role, BAFTA Award for Best Actress in a Supporting Role and Golden Globe Award for Best Supporting Actress – Motion Picture. She was also nominated for the Academy Award for Best Supporting Actress.
Following her victory with Brokeback Mountain, she returned to film with the 2006 movies The Hawk Is Dying and The Hottest State. During the next few years, she appeared in the movies I'm Not There, Deception, Incendiary, Synecdoche, New York, Wendy and Lucy and Mammoth.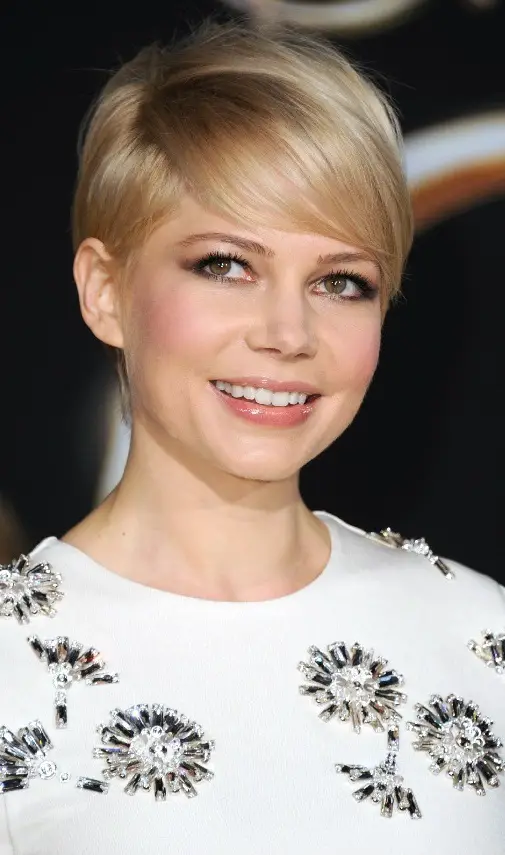 In 2010, director Martin Scorsese cast her in a supporting role, playing the deceased wife of Leondardo DiCaprio's character in the psychological thriller Shutter Island, based on Dennis Lehane's 2003 best-selling novel of the same name. Later that year, she starred alongside Ryan Gosling in Blue Valentine.
The film was widely praised by critics and both Gosling and Williams received accolades for their respective performances. She was also nominated for the Academy Award and Golden Globe for Best Actress for her portrayal of a woman who has grown exhausted of her husband's lack of direction and addictions.
Recent Films and Plastic Surgery
In 2011, she was once again acclaimed for her portrayal of Marilyn Monroe in My Week with Marilyn, garnering multiple awards including the Golden Globe and the BAFTA Award for Best Actress. She also earned an Oscar nomination for the same category.
She next starred in Take This Waltz, where she played the role of Margot. For her performance, she won the Hollywood Film Festival Award for Best Actress. In 2013, she headlined the movie Oz the Great and Powerful and made a guest appearance in an episode of the television series Cougar Town. She stars in the upcoming feature Suite française.
Williams, now 33 years old, has also been questioned about her changed appearance. Since people first knew her as Jen in Dawson's Creek when she was just 18 until she was in her early 20's, it comes easy for critics and fans to spot any distinctive difference.
And yes, there's a distinctive difference. First alleged procedure Williams underwent was a nose job. Some people believe that her "current" nose seems more refined, with a smaller tip. Others, however, believe that the change in her face could be attributed to weight loss. During her younger years, Williams had a round, chubby-like face. Now that she's slimmer, the shape of her face also experienced a dramatic transformation. But is it really because of weight loss or something else?