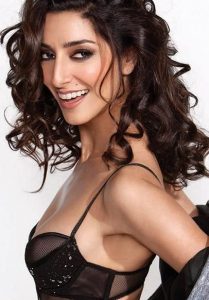 Actress Necar Zadegan got her start in the mid-2000s. She made her debut with a small role in The Bernie Mac Show. She went on to appear on the television shows Nip/Tuck, The Unit, and Lost, among others. Her first notable role on the small screen was as the recurring character Dalia Hassan in 24. At the same time, she played Isabel in five episodes of the short-lived series The Event.
Meanwhile, she made her cinematic debut in the 2010 movie Unthinkable. She later played the titular character in the independent film Elena Undone. From 2012 to 2013, she played Gina Bandhari in Emily Owens, M.D. After its cancellation, she joined the main cast of another short-lived series Rake. In 2014, she began playing the role of Delia in the Bravo series Girlfriends' Guide to Divorce. More recently, she played Dr. Ko in two episodes of The Good Doctor.
The 35-year-old actress stays in shape by sticking to an active lifestyle. She does so for the sake of her overall health and not just to look great. She talked about her workout routine in an interview. "I think physical fitness should be a mind and body experience so I like to get outside. I'm generally an outdoorsy person like hiking and swimming. I love to run and I'm particularly into barre classes," she said.
She also loves dancing and practices yoga as well. She revealed: "I always studied dance so that type of training speaks to me. I still take dance classes when I have time. Yoga is terrific and if I don't have time to do that then at least I spend a good amount of time stretching out my body." Thanks to her active physical routine, she is able to maintain a healthy weight while also enhancing her strength and overall energy levels.