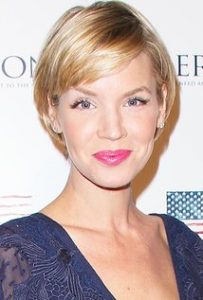 It was in 2001 that actress Ashley Scott got her start in the show business. It was as Asha Barlow in the TV series Dark Angel. That same year she also made her first film appearance with a minor role in A.I. Artificial Intelligence. She next landed the role of Helena Kyle / The Huntress in the short-lived series Birds of Prey. Simultaneously, she had roles in the movies S.W.A.T., Walking Tall, Lost, Into the Blue, Just Friends, and The Kingdom.
She became further known on television when she played Emily Sullivan in the TV series Jericho. After this, she made guest appearances in such shows as Fear Itself, CSI: Miami, and NCIS. In the 2010s, she has mostly starred in made-for-television movies. She also joined the main cast of Unreal as Mary Newhouse on its first season. Meanwhile, her latest movie was 2012's 12 Rounds while her latest work was in the 2018 TV movie A Tale of Two Coreys.
The film and television star takes care of her body and her overall health by following a clean diet plan. Aside from working out and being active, she also makes sure that she maintains her top shape by consuming the right kinds of food. Though she doesn't follow a specific diet, she stays in shape by focusing on healthy foods. This mostly involves lean protein, whole grains, fruits and veggies, among others.
She's also not strict with her diet. She allows herself to eat whatever she wants but she keeps it balanced. Most of the time, she makes sure she eats clean and well-rounded meals. Every now and then, she also lets herself indulge her cravings, though she makes sure she does so in moderation. Her typical diet plan consists of eggs and toasts for breakfast, chicken and salad for lunch and dinner, and nuts, fruits, and yogurt for her in-between snacks.