Breakthrough with The Piano
Anna Helene Paquin was born on July 24, 1982 in Winnipeg, Manitoba, Canada to Wellington, New Zealand native Mary Paquin and Canadian high school physical education teacher Brian Paquin. She and her family moved to New Zealand when she was four. There, she studied at the Raphael House Rudolf Steiner School.
As a child, she was interested in playing musical instruments such as the piano, viola and cello. From 1994 to 1995, she attended Hutt Intermediate School. She then studied at the Wellington Girls' College before she transferred to Windward School in Los Angeles, after she moved to the United States with her mother following her parents' divorce.
In June 2000, she graduated from the Windward School. She later studied at Columbia University for one year but left to concentrate on her acting career. Her acting career actually began in 1991, when she was just nine. At the time, director Jane Campion was looking for a little girl to play a main role in The Piano, which was set to film in New Zealand.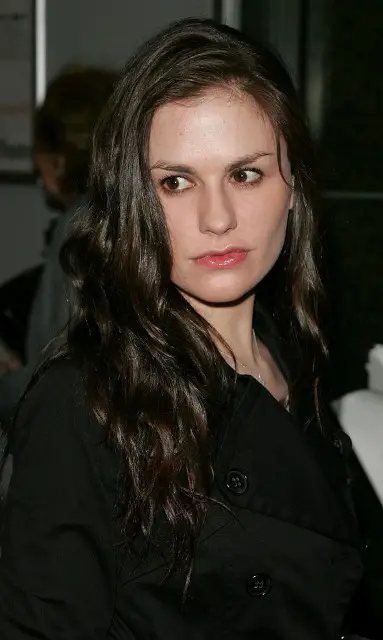 The open audition was announced in a newspaper advertisement, with Paquin's sister going to try with a friend. This also prompted her to go as well. When she auditioned for the role, her only acting experience was playing a skunk in a school play, but was able to impress Campion enough that she was chosen among other 5000 candidates.
The Piano was released in 1993 and was met with highly positive reviews, earning numerous accolades. Paquin's debut performance also received significant attention, winning the Academy Award for Best Supporting Actress at the age of 11. She became the second-youngest Oscar winner in history, just behind Tatum O'Neal.
Furthermore, The Piano was created as a small, independent film and the movie being a worldwide hit wasn't anticipated. Also, Paquin and her family didn't plan to continue with her acting career. However, she was invited to the William Morris Agency and she kept on receiving offers for new roles. She refused them but appeared in three commercials for the phone company MCI in 1994.
In 1996, she finally gave in to the calls of acting and appeared as young Jane in Jane Eyre. That same year, she had a lead role in the film Fly Away Home. During her teenage years, she's had roles in such feature films as A Walk on the Moon, Amistad, Hurlyburly, She's All That and Almost Famous.
In 2000, she returned to mainstream prominence for her portrayal of mutant Rogue in X-Men. She reprised her role in the film's sequels: X2 (2003) and X-Men: The Last Stand (2006). During the next few years, she appeared in several movies including It's the Rage, Finding Forrester, Buffalo Soldiers, Darkness, 25th Hour, Laputa: Castle in the Sky and The Squid and the Whale.
Other Works and Thoughts on Plastic Surgery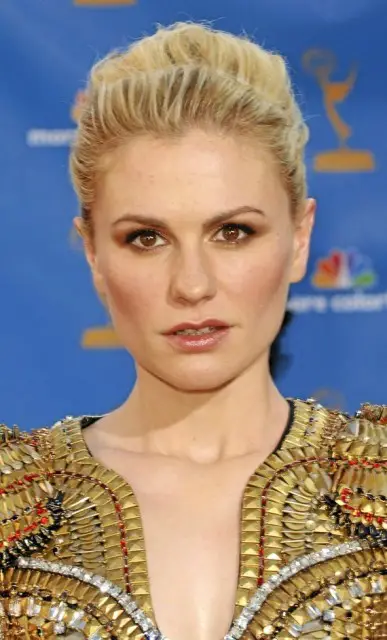 She then starred and served as the executive producer for the film Blue State. The feature is made by Paquin Films, a production company formed by her and her brother, Andrew. Subsequent features include The Romantics, Open House, Scream 4, Margaret, Free Ride and the upcoming superhero film X-Men: Days of Future Past.
Paquin also gained worldwide fame for her role as Sookie Stackhouse in HBO's True Blood, her first role in a television series. While working on True Blood, she began dating her co-star Stephen Moyer. The couple were married on August 21, 2010. In September 2012, Paquin and Moyer welcomed their children, fraternal twins Charlie and Poppy.
The 31-year-old True Blood actress has also been very vocal about her thoughts on plastic surgery, which she knows is getting more and more widespread in Hollywood. The interesting part is, if other actresses think that plastic surgery increases the chance of landing better roles, Paquin thinks otherwise.
In an interview with Zooey magazine, she revealed that she believes cosmetic surgery would limit her choice of acting roles as, more often than not, an actress' face becomes more generic after undergoing procedures – and generic is not a good thing in the world of acting.
Also, many people wonder why she doesn't consider on getting her teeth fixed. She stated: "Interestingly enough, I don't really care about my teeth, but I think any woman on this planet could say, 'I wish my a** was smaller, my arms were thinner and I had green eyes not brown.'"
She further explained: "I think anyone is as critical as they have the energy to self-obsess, but I also know as an actress you are more limited if you interfere with your looks. If you have a whole bunch of work done with your teeth and your face and your boobs then you're only going to play modern people. That's a big choice to make. Very limiting."