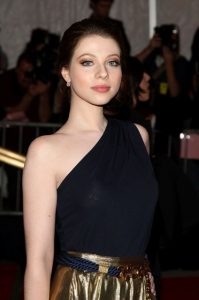 It was in 1991 that American actress Michelle Trachtenberg had her career beginnings. Her first acting gig was in the show Law & Order. Her first starring role on the small screen was as Nona F. Mecklenberg in The Adventures of Pete & Pete. Afterwards, she starred as Maggie Parker in the show Meego. She also made her film debut as the lead star in the movie Harriet the Spy. She next starred as Penny in Inspector Gadget.
In the early 2000s, she became known for her role as Dawn Summers in Buffy the Vampire Slayer. She next appeared as Celeste in four episodes of Six Feet Under. She then played the lead in the movie Ice Princess. She later became known for playing Georgina Sparks in Gossip Girl. At the same time, she starred as Chloe Payne in the short-lived series Mercy. She also played Emma Karlin in five episodes of Weeds. Her latest movie was the 2014 film The Scribbler. Her most recent work on television was in the TV movie Sister Cities.
The 32-year-old actress stays in shape without working hard too much. Blessed with amazing genes, the actress admitted to not being a fan of going to the gym. She said in an interview: "I don't exercise at all – and I know that sounds really evil, but I just don't like physical activity. This is the best shape I will ever be in my entire life because after today I'm going back to Nutella and crackers and cheese."
If that's the case, how does the actress maintain her slender figure? She probably just does the basic like going outdoors for a walk. She also may be more into outdoor activities with friends or family than hitting the gym, which can be too stiff or boring for some people. Whatever Michelle is doing to maintain her svelte physique, it's working well because the actress looks amazing in her slender figure.