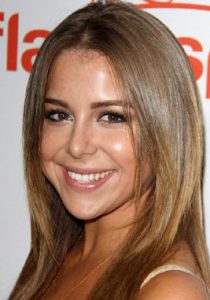 Actress Makenzie Vega has been acting since 1999, debuting in an episode of Dr. Quinn: Revolutions. The following year, she had her first starring role on television — as Eliza Ryan on the ABC sitcom The Geena Davis Show. She starred on the show from 2000 to 2001. During this period, she also made her big screen debut in the movie The Family Man, followed by another role in Made. In 2004, she starred as Diana Gordon in the film Saw.
That same year, she starred in the movie Chestnut: Hero Of Central Park. She went on to play the Young Nancy Callahan in the 2005 film Sin City. She later had performances in the Hollywood films Just My Luck and X-Men: The Last Stand. She also had guest appearances on Justice, Ghost Whisperer, and ER. She returned to the cinema with her role in the film In the Land of Women.
She gained wider recognition among TV viewers courtesy of her role as Grace Florrick on The Good Wife. She was part of the main cast from seasons 1-6. She simultaneously starred in the made-for-television films The Assault and Pretty Little Dead Girl. After The Good Wife, she starred in the film Fender Bender. She recently starred in the TV movie The Beach House, as well as played Sarah Carlin in 2 episodes of 13 Reasons Why.
The young actress stays in shape by being mindful of her eating habits. While she used to indulge in her cravings all the time, she now knows better. She always practices moderation, even when eating healthy foods. She tries to focus on a plant-based diet, though she still gets her protein from lean meat. Whole grains are also part of her regular diet plan plus she snacks on fruits, almonds, and yogurt as well. In addition, she makes sure she drinks plenty of water to keep herself hydrated.