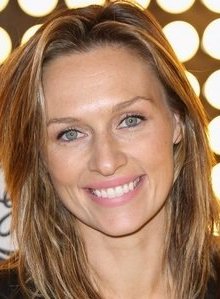 Hollywood star Michaela McManus had her career beginnings in the mid-2000s. During her early years, she first landed roles in short films. In 2008, she made her television debut as Lindsey Strauss in The CW's One Tree Hill. She starred as a recurring character appearing in a total of 17 episodes, gaining her recognition.
At the same time, she made a guest appearance on CSI: NY. She also joined the main cast of Law & Order: Special Victims Unit as A.D.A. Kim Greylek, which she played between 2008 and 2009. Other guest roles were in Castle and CSI: Miami. In 2011, she had a recurring role as Jules in The Vampire Diaries. That same year, she made her film debut in About Fifty.
Later, she starred in the short-lived series Awake and appeared in 4 episodes of Necessary Roughness. Simultaneously, she had performances in the movies Café, Funeral Kings, Into the Grizzly Maze, and Love Finds You in Valentine. In 2015, she starred as Grace Karn in the NBC series Aquarius. She next played recurring character Alana Hayes in SEAL Team, as well as played Teleya/Lt. Janel Tyler in The Orville. Her most recent work on television was as Sarah in The Village.
Michaela McManus stays in shape by watching what she eats. While she doesn't entirely deprive herself of food, she just makes sure that she eats clean, whole foods most of the time. Already in her late 30s, she's already at the point in her life where fastfoods and other junk meals are no longer appealing.
Instead, she listens to what her body needs and most of the time, it's nutritious foods. Her diet plan usually consists of lean meat with lots of greens on the side. She also snacks on a lot of fruits and consumes more veggies through smoothies. Every now and then, she indulges in her sweet tooth but she usually goes for dark chocolate.