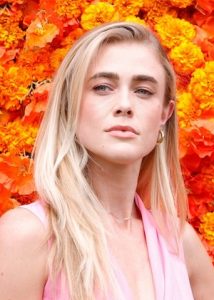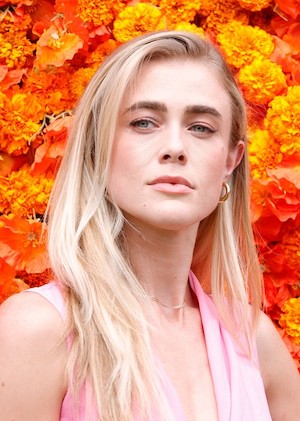 Melissa Roxburgh is an actress currently best known for her starring role in the TV series, Manifest. Following high school, she got into acting right away. After a series of auditions in Vancouver, her acting career started back in 2011 when she played Rachel Lewis in the film Diary of a Wimpy Kid: Rodrick Rules. She later starred in the movie's sequel playing the role of Heather Hills. That same time, she appeared in the film Big Time Movie. In 2012, she made her first television appearance as Blake in 2 episodes of Arrow.
She then landed a role in the pilot, Supernatural: Bloodlines though it was never aired. Despite this, she continued to pursue acting, guest-starring in The Tomorrow People and appearing in the movie Leprechaun: Origins. Her next roles were in the movies The Marine 4: Moving Target, Star Trek Beyond, 2BR02B: To Be or Naught to Be, and Lost Solace. Continuing her work on television, she guest-starred in Legends of Tomorrow. Finally, she had her first main role on the small screen, playing Thea in Valor.
However, the series was short-lived. After this, she starred in the independent film In God I Trust and guest-starred in an episode of Travelers. Finally, in 2018, the much-awaited breakthrough she has been waiting for came as she landed the role of Michaela Stone in the NBC series Manifest. The show aired on NBC for three seasons before being acquired by Netflix, where it will have a final fourth season.
What is the Melissa Roxburgh Diet Plan?
The Manifest actress has been candid about her struggles with eating disorder before. Growing up, she shared how she got into physical fitness more to reinvent her body. However, she also started reducing her food intake. As a result, over the next two years, she developed exercise bulimia, which is an eating disorder that involves highly limiting calories despite rigorous physical activity. "I wasn't eating nothing but I wasn't eating enough for the half marathons I was doing every single day," the actress recalled.
As she sought medical help, she learned how to balance the need to exercise and follow a healthy diet. Now nearing her 30s, she understands the importance of eating healthy more than ever. While she still exercises, she also makes sure that she has sufficient intake of nutrients by eating healthily. Her diet plan mostly consists of lean proteins, lots of fruits and veggies, and complex carbs.