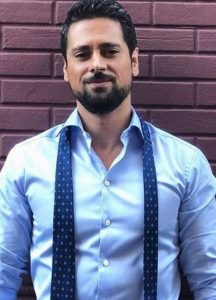 J.R. Ramirez is slowly making a name for himself as an actor. Born in Cuba and raised in Florida, USA, his first role on television was as Diego Hernandez on the TBS series Tyler Perry's House of Payne. After this, he starred as Eddie Jr. in Hacienda Heights. Soon after, he made his feature film debut in I Will Follow. He next appeared in the independent film The Coalition and guest-starred in GCB and 90210.
After a recurring part in Emily Owens M.D., Ramirez gained recognition for his role as Julio in Power, a role he played between 2014 and 2017. From 2014 to 2015, he also played Ted Grant / Wildcat in Arrow. Even during his busy years on television, the actor continued trying out for roles in the movies, for which he landed a part in Drunk Wedding in 2015. He then guest-starred in an episode of Rosewood.
In 2018, he appeared in the film Sun Dogs, as well as played Oscar Arocho in the Netflix series Jessica Jones. During this period, he also began playing the role of Detective Jared Vasquez in the NBC series Manifest. While the network cancelled the series after three seasons, it was added to Netflix and its high viewership on the platform made Netflix decide to renew it for a fourth season. In the movies, his latest role was in 2020's Lazy Susan.
Fitness is nothing new for J.R. Ramirez. Most of his notable roles on television required some level of physicality, from his character in Power to his role as the Wildcat in Arrow and his role as a detective in Manifest. His workout routine varies depending on the role he plays but it generally involves a mix of tennis, hiking, and yoga classes. He also plays golf and playing a boxer in Arrow has also helped him appreciate boxing even more.