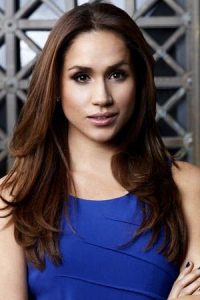 Meghan Markle worked as a freelance calligrapher to support her acting career. Her efforts paid off when she made her TV debut in 2002. This was in an episode of General Hospital. In the next few years, she landed one-episode roles in multiple television shows. She went on to star in the TV movie Deceit. Throughout the 2000s, she mostly had guest appearances on various shows. Shows like CSI: NY, 90210, Without a Trace, Fringe, The League, and CSI: Miami. She ultimately got her break after winning the role of Rachel Zane on the TV series Suits. The show is currently in its sixth season and was for renewed for another seventh.
The Suits actress has been very generous with her diet and wellness secrets. Though these are not really secrets because how she takes care of her fitness and overall health are just through natural ways. Aside from loading her system with the right nutrition with healthy food and supplements, she also works out. She exercises not only to maintain her incredible shape, but also to feel energetic, keep her blood flowing. When asked what's the simplest way to improve health, she said it's to surround people who practice healthy lifestyles.
Such habits can influence as these surely did encourage her to stay healthy, too. On her favorite workout, she said it-s a 6-mile run with her friend. Aside from running, the actress also does other kinds of simple exercises, as simple as cardio. These could be just walking and running. She also hits the gym whenever she has the time. Generally, she stays active as much as she could by engaging in outdoor activities. Her healthy lifestyle seems to be paying off. Looking at her, she looks amazingly healthy and beautiful at age 35. One of the reasons she easily catches your attention.