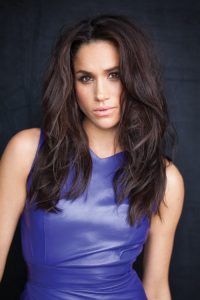 Meghan Markle is a well-known television actress thanks to her starring role on Suits. Before her breakthrough on the show, she began her career on the medical soap opera General Hospital. In the next few years, she spent her time appearing as a guest on various shows. She even appeared on the game show Deal or No Deal. It was only in the 2010s when she landed a starring role on the TV series Suits. The show has since become popular and is currently in its sixth season. She plays the role of Rachel Zane on the show.
The actress has certainly come a long way from the time that she only had short-term gigs on television. Thanks to Suits, she was given the opportunity to prove that she's not only a pretty face. Through the show she also became popular among TV audiences. It's also amazing that in her mid 30s, Meghan looks fabulous. She has a slender yet curvaceous figure that goes along her gorgeous face. How does she manage to keep in shape despite her busy schedule? She just makes sure she takes care of herself as possible as she could.
For one, she avoids unhealthy food and tries her best to only consume nutritious food. She believes clean and healthy eating is the ultimate secret to keeping a fit body and a radiant skin. She loves food but some of her favorites are healthy ones. These include watermelon with cinnamon, seasoned veggie quinoa, fish tacos, crackers, hummus and carrots, and green juice. Interestingly, she also likes Sunday family dinners and in this case she loves eating Filipino food chicken adobo. Other food she likes very much are turkey meatballs, cioppino, and kale chips. She also loves a good glass of wine to go along with her meals.