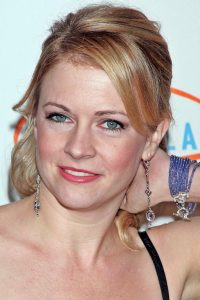 Actress Melissa Joan Hart debuted in an episode of ABC Weekend Special in 1985. She next landed more one-time roles on TV. Her career flourished in the 1990s after landing the titular role in the teen sitcom Clarissa Explains It All. Playing the lead part from 1991 to 1994, this earned Hart recognition. Two years after the show ended, she successfully auditioned for the lead role in the television series Sabrina the Teenage Witch.
Her role here from 1996 to 2003 became her breakthrough role, making her a well-known TV star. Hart reprised her part with a voice role in Sabrina: The Animated Series. In 1999, she ventured into the big screen, starring in the teen romantic comedy film Drive Me Crazy. In the 2000s, the actress also had performances in the movies The Specials and Nine Dead. On the side, she starred in several TV films.
In 2009, she competed in Dancing With the Stars for its ninth season. She returned to acting on the small screen in the 2010s. This time, she co-starred in the ABC Family sitcom Melissa & Joey. She starred on the show from 2010 to 2015. More recently, she guest-starred in Bobcat Goldthwait's Misfits & Monsters. She also recently starred in the Netflix series No Good Nick, as well as starred in the Lifetime movies The Watcher in the Woods and A Very Nutty Christmas.
While pregnant on her third son, the television star gained 60 pounds, which she lost thanks to a clean diet plan and disciplined workout routine. As for her fitness regimen, she has made it effective by doing one trick. She makes her exercises an activity with her family and friends. This way, she's well motivated and she has fun. "I made it a social event. I chitchat with friends on walks or run with my husband," said the actress. She also works out at home when she's too busy to hit the gym.