Early Career and Worldwide Stardom
Mary-Louise Parker was born on August 2, 1964 in Fort Jackson, South Carolina, United States to parents Caroline Louise and John Morgan Parker. Her father served in the US Army, leading her family to move from one place to another, spending her childhood in Tennessee and Texas, as well as in Germany, Thailand and France.
She attended and graduated from Marcos De Niza High School in Tempe, Arizona. She later majored in drama at the North Carolina School of the Arts. Her acting career started in 1988 after appearing in the soap opera Ryan's Hope. The following year, she made her film debut with Signs of Life.
After playing minor roles in film and television in the late 1980s, she made her Broadway debut in a production of Craig Lucas' Prelude to a Kiss in 1990, where she played the lead role of Rita. She then continued appearing in several films, including Fried Green Tomatoes (1991), Grand Canyon (1991), Mr. Wonderful (1993), Naked in New York (1993), and many others.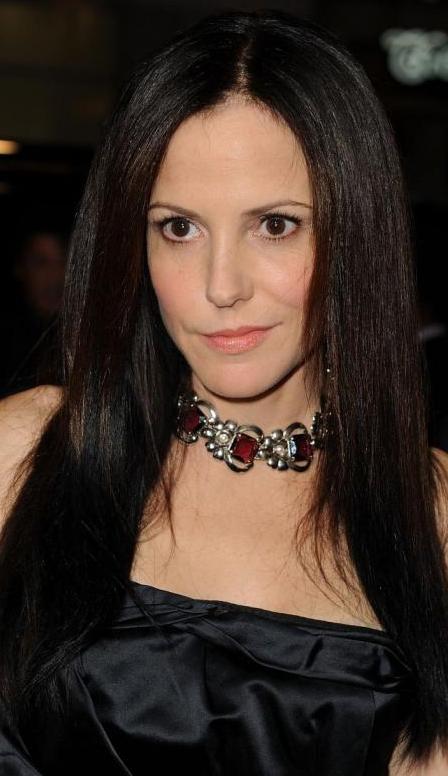 In 1994, she starred in Joel Schumacher's legal thriller The Client. The film received favorable reviews and proved to be a box office success, earning over $100 million on a budget of $45 million. This was followed with Woody Allen's Bullets over Broadway, which earned good reviews but was a commercial flop.
In the mid 1990s, she appeared in such movies as Reckless (1995), opposite Mia Farrow, Boys on the Side (1995), co-starring Drew Barrymore and The Portrait of a Lady (1996), which also starred Nicole Kidman, Viggo Mortensen and Christian Bale. She then starred in the independent films Let the Devil Wear Black and The Five Senses. For her role in the latter, she earned a Genie Award nomination for Best Actress.
Her career in the new millennium began on television as Amy Gardner in the TV series The West Wing. For her role in the show, she was nominated for a Primetime Emmy Award for Outstanding Supporting Actress in 2002.
She was then cast as Molly Graham in 2002's Red Dragon, a crime thriller film based on Thomas Harris' novel of the same name. In the film, she played the wife of Edward Norton's character. Reception for the feature was positive and it also became a box office hit, grossing over $200 million on a $78 million budget.
In 2003, she landed the role of Harper Pitt in the critically acclaimed HBO series Angels in America. For her performance, she won a Primetime Emmy Award for Outstanding Supporting Actress – Miniseries or a Movie and a Golden Globe Award for Best Supporting Actress – Series, Miniseries or Television Film.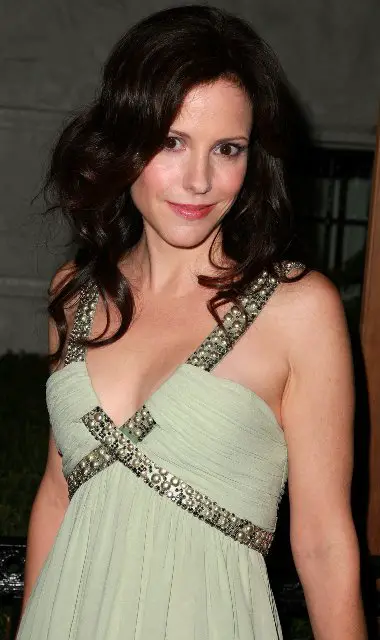 Subsequent Projects and Cosmetic Enhancements
In 2004, she played a supporting role in the comedy film Saved!, alongside Jena Malone, Mandy Moore and Macaulay Culkin and appeared in the TV movie Miracle Run. The following year, she was cast as Nancy Botwin in the television series Weeds.
Her performance in Weeds gained her much acclaim, earning several awards such as a Golden Globe Award for Best Actress and a Satellite Award for the same category. She also received Primetime Emmy Award nominations for Outstanding Lead Actress from 2007 to 2009.
While filming Weeds, she appeared in a number of major films, including 2007's The Assassination of Jesse James by the Coward Robert Ford, which received good reviews but was a commercial flop, 2008's The Spiderwick Chronicles, which were both critically and commercially successful, and 2010's RED, another blockbuster hit.
The Weeds actress is already turning 50 but it's noticeable that she her face is still incredibly fine and smooth, with only a few lines. Given this, people wonder what Parker's secret is in achieving such amazing skin. Beauty websites suggest that the 49-year old actress may have undergone a laser skin rejuvenation with the purpose of maintaining her radiant and youthful glow.
There have also been rumors that Parker is a regular Botox user judging from the smoothness of her face. Non-invasive treatments are the only cosmetic enhancements that the actress has been suspected of having thus far, although she hasn't confirmed as to the truthfulness of the reports.