Career in Independent Films and Breakthrough
Jordan Elizabeth Ladd was born on January 14, 1975 in Los Angeles, California to actress Cheryl Ladd and producer and former actor David Ladd. She began her career in the show business at the age of two by appearing in commercials. She then started acting in film and television while attending school, working with her mother in such movies as The Girl Who Came Between Them (1990) and Broken Promises: Taking Emily Back (1993).
Following her high school graduation, she began taking acting professionally. She also attended Southern Methodist University in Dallas, Texas but dropped out after a year to concentrate on acting. In 1994, she made guest appearances in such shows as Love Street and Saved by the Bell: The New Class.
That same year, she made her film debut opposite Alyssa Milano in Embrace of the Vampire. She was chosen for the role of Amy Blue in the 1995 film The Doom Generation but her mother forbade her to play the part at the last minute.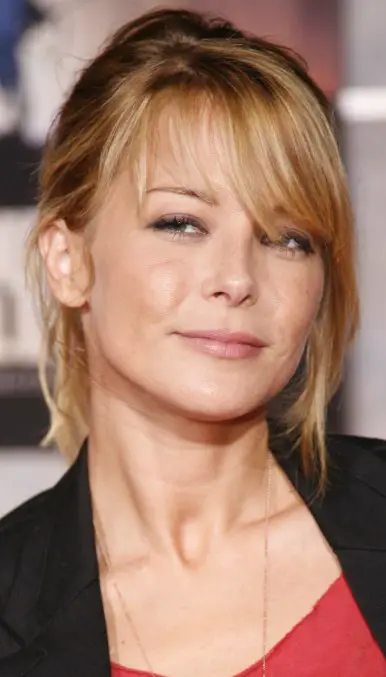 She mostly appeared in independent films during the 1990s such as Inside Out, Nowhere, Stand-ins, and Taking the Plunge. In 1999, she gained recognition for her first high-profile role in Never Been Kissed, co-starring Drew Barrymore. In the film, she plays the role of Gibby, a popular teenage who bullies Barrymore's character.
Reception for the film was mixed but was a commercial success, earning over $80 million on a $25 million budget. During the movie's filming, Barrymore asked her if she would like to appear in her film adaptation of Charlie's Angels, where she was also the producer, but Ladd turned it down.
In 2000, she played the role of Shelly/Nightbird in the comedy superhero The Specials. This was followed by the short film called Boys Life 3 and David Lynch's short film Darkened Room. In 2002, she starred as one of the lead roles in Eli Roth's horror film Cabin Fever.
The film garnered mixed reviews but proved to be a box office success, earning over $30 million on a $1.5 million budget. It has also grown to be a cult classic. Her next film came two years later with Club Dread, which received mixed reviews from critics and was a commercial flop, not being able to exceed its $8.55 million budget with its worldwide earnings of over $7 million.
She next appeared in the independent film Junked and in the straight-to DVD films Madhouse and Dog Gone Love. In 2005, she starred alongside Ryan Reynolds, Justin Long and Anna Faris in the independent comedy feature Waiting…. The following year, she reunited with David Lynch in his 2006 mystery film Inland Empire, which was met with positive reviews.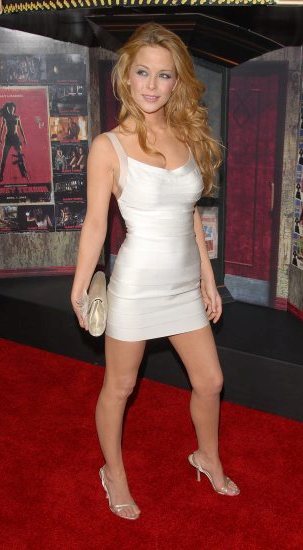 Subsequent Projects and Plastic Surgery
2007 saw Ladd reunited with Eli Roth in Hostel: Part II and worked with Quentin Tarantino in his segment of Death Proof in the exploitation double feature film Grindhouse. Hostel: Part II's reception was mixed to negative and was considered a box office bomb, not able to match its predecessor Hostel in box office earnings. Grindhouse, on the other hand, received positive reviews but was also a commercial failure.
Her next film role came in 2009 with the film Grace, for which she won critical acclaim. She then starred as Rachel Arai in the fantasy romance film Awaken.
Ladd has also starred in a number of TV movies including Weapons of Mass Distraction (1997), Every Mother's Worst Fear (1998), Best Actress (2000), The Deadly Look of Love (2000), It Was One Of Us (2007) and The Wishing Well (2009).
If other women believe that a bigger cup size will help them gain more confidence, relying to plastic surgery to give them the feeling of being more attractive, the Death Proof actress just felt the opposite. What she also did or underwent was the opposite of what millions of young women do today.
There have been reports about Ladd's breast reduction surgery when she was younger. According to sources, the procedure was not done for medical reasons but for Ladd's own preference to have smaller breasts. It was also rumored that Ladd wasn't a happy teen because of her heavy breasts that this prompted her to undergo the surgery at a young age.
It was also said that she had undergone the breast reduction surgery when she was just 16 as her distinctively large breasts made her feel different from other girls her age, which usually made her feel upset. According to some experts, aside from the breast reduction, it seems that Ladd hasn't undergone other cosmetic procedures yet.