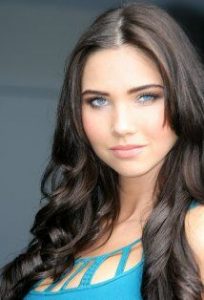 Aussie star Jessica Green had her career beginnings in 2012. That year, she starred as Kiki in the teen drama series Lightning Point. After this, she made her feature film debut in Rise. This was followed by another performance in the movie Red Billabong. Her next role came years later in the television film Dirty, Clean, & Inbetween in 2017. She next appeared in an episode of Stage Mums.
She pursued a career in the US, debuting in the television series Ash vs Evil Dead. She also portrayed Cleopatra in 5 episodes of the docudrama series Roman Empire. Green also played a small role in the Hollywood film Pirates of the Caribbean: Salazar's Revenge. The actress recently gained stardom for her role as Talon in The CW series The Outpost, a role she has been playing since 2018. Playing the lead star, the show is set to premiere for its third season.
Even before her breakout role in The Outpost, Jessica Green was already active in her physical training. "I'd been training at Heartbreak Conditioning, a mixed martial arts gym in Australia—the same gym that produces UFC fighter Mark Hunt," said the actress. Because she's fit and strong, she sometimes does her own stunts on the show.
As for her workout routine, she mixes things up, from weights to cardio to boxing. It seems that she's tried it all. "I do a lot of boxing and muay thai [Thai boxing]. Both bring out my competitive side; it makes me push harder, not wanting to lose," said the Aussie actress. She also continues to train hard as part of her work. She explained:
It's hard to find an MMA gym when I'm on location in Serbia [for The Outpost], but my personal trainer puts me through the rounds. I do regular sets of weights, push-ups, and body-weight exercises. I've always had strength in my legs, but my arms are pretty weak. My goal is to be able to do 10 pull-ups by the end of filming. We are a bit far off at the moment!"