Invading Hollywood
Marion Cotillard was born on September 30, 1975 in Paris, France to actor and Molière Award-winning director Jean-Claude Cotillard and actress and drama teacher Niseema Theillaud. She started acting at an early age, appearing on stage in one of her father's plays.
After small performances in theatre, she had occasional and small roles on television such as the series Highlander. Her career as a movie actress began in the mid-1990s, particularly with the 1996 film My Sex Life… or How I Got Into an Argument, where she gained some notice.
Also in 1996, she played a minor role in La Belle Verte. Her next prominent film was in Gérard Pirès' 1998 movie Taxi, where she played the role of Lilly Bertineau. She reprised the character of Lilly in the film's two sequels: Taxi 2 (2000) and Taxi 3 (2003). She then went on to star as Élia in 1999's Furia.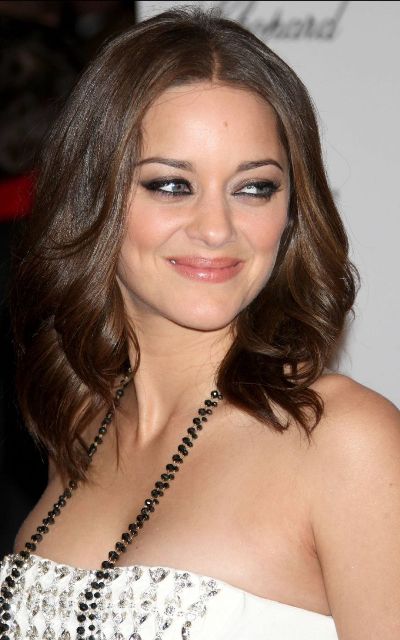 Her breakthrough came in 2003 after being cast as Sophie Kowalsky opposite Guillaume Canet in the romantic comedy Love Me If You Dare. That same year, she played a supporting role in Tim Burton's Big Fish. She then starred in two critically acclaimed features; one was in A Very Long Engagement, where she won a César Award for Best Supporting Actress and in the thriller Innocence.
In 2005, she played Gretchen Mol in the religious drama Mary alongside Forest Whitaker and Juliette Binoche and portrayed Isabelle Kruger and Alice in the thriller The Black Box. During the next few years, she starred in such movies as Dikkenek, A Good Year and lent her voice in the French version of the animated feature Happy Feet.
She was then selected by director Olivier Dahan to play French singer Édith Piaf in the biopic La Vie en Rose, before he had even met her because he noticed a resemblance between Piaf's and Cotillard's eyes. Even producer Alain Goldman accepted and defended the choice when distributors questioned their decision and went as far as reducing the film's budget thinking Cotillard wasn't "bankable" enough as an actress.
However, Cotillard's performance as Édith Piaf was widely praised with eminent theatre director Sir Trevor Nunn describing it as "one of the greatest performances on film ever." Critics also noted that she had reincarnated Édith Piaf to sing one last time on stage.
She garnered numerous accolades for her performance including the Academy Award, Golden Globe, César (equivalent to the Oscars in France) and BAFTA Award for Best Actress. She became the first person to win a Golden Globe (Comedy or Musical) for a foreign language film. She also became the first woman to win both a César and an Academy Award for the same performance. For her win, she was congratulated by the President of France Nicolas Sarkozy.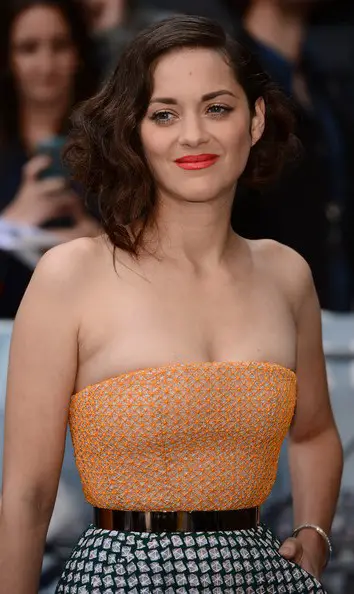 On June 24, 2008, she was invited to join the Academy of Motion Picture Arts and Sciences. After La Vie en Rose, she starred in the 2009 film Public Enemies, alongside Johnny Depp and Christian Bale. That same year, she appeared in the film adaptation of the musical Nine, alongside Daniel Day-Lewis, Penélope Cruz, Judi Dench, Nicole Kidman and Kate Hudson. For her work in Nine, she was nominated for the Golden Globe for Best Actress – Musical or Comedy.
On March 15, 2010, the French government made her a Chevalier (Knight) of the Ordre des Arts et des Lettres (Order of the Arts and Letters) for her "contribution to the enrichment of French culture". That same year, she co-starred with Leonardo DiCaprio and Joseph Gordon-Levitt in Christopher Nolan's Inception.
Recent Films and Plastic Surgery
In 2011, she appeared alongside Rachel McAdams and Owen Wilson in Woody Allen's Midnight in Paris. Later that year, she also co-starred with Kate Winslet, Gwyneth Paltrow and Matt Damon in Steven Soderbergh's thriller film Contagion. She continued to gain worldwide fame after being cast in Christopher Nolan's The Dark Knight Rises, released in 2012.
Cotillard also faced plastic surgery rumors recently after new photos of her with seemingly larger breasts surfaced online. Many people were quick to assume that the critically acclaimed French actress went under the knife to undergo a breast augmentation. Her once A-cup size now seems twice her breasts' original size.
Since she's already 38, it's impossible for her breasts to increase in size the natural way. The only explanation is if she had acquired for a plastic surgeon's service. It is also noted that in Cotillard's past interviews, she revealed how fearful she is of needles. If she really had a breast augmentation, it was really a practical away to face her fears since being in Hollywood somehow pressures women to increase their cup size.