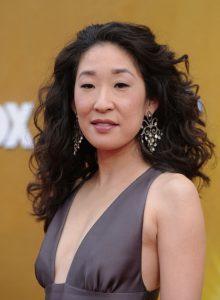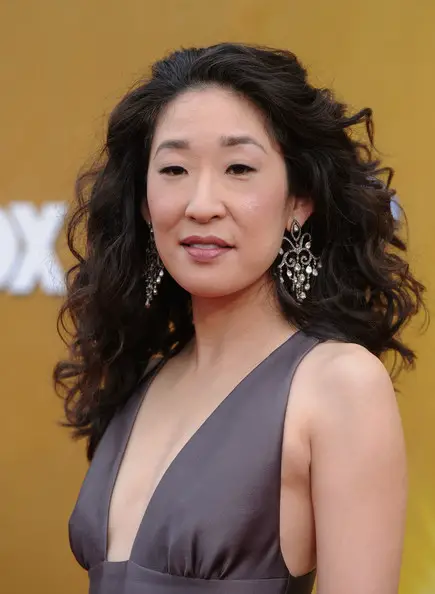 Canadian actress Sandra Oh got her career beginnings in the late 1980s. She became more active the following decade. She made her film debut in 1994's Double Happiness. At the same time, she played the lead in the TV movie The Diary of Evelyn Lau. Her first main role on television was as Rita Wu in the series Arliss. In the early 2000s, she had roles in the films Waking the Dead, Dancing at the Blue Iguana, The Princess Diaries, Big Fat Liar, Full Frontal, Under the Tuscan Sun, and Sideways.
She then got her breakthrough in the mid-2000s after landing the role of Dr. Cristina Yang in Grey's Anatomy. She was part of the show's main cast from seasons 1-10. Simultaneously, she starred in the films The Night Listener, Defendor, Quantum Quest: A Cassini Space Odyssey, and Ramona and Beezus. After her stint in Grey's Anatomy ended in 2014, she starred in the movies Window Horses, Catfight, and Meditation Park. She also recently played Abby Tanaka in the series American Crime. She then played Eve Polastri in the 2018 series Killing Eve.
The 46-year-old actress stays in shape by sticking to a clean and a healthy diet plan. According to reports, the former Grey's Anatomy star mainly follows an organic diet. She stays away from anything processed and refined. She eats as cleanly as healthily as possible. Aside from eating organic foods, she also makes sure she always eats balanced meals. She's cautious of her food intake and limits her consumption of carbs and other unhealthy food items.
She also focuses on eating lean proteins, whole grains, fruits, and vegetables. Even her snacks are healthy. She usually has fruits, yogurt, and nuts. She also has cravings and she allows herself to indulge from time to time. When asked what her indulgences are, she said: "Haagen-Dazs Peanut Butter Brittle ice cream. It's a limited edition-I hope they never stop making it. That and my mom's mung bean pancake."