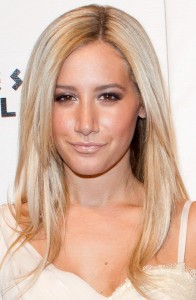 American celebrity Ashley Tisdale has been in the show business since she was a little girl though it was only in the High School Musical series that she received widespread prominence. She even went on to star in her own spin off Sharpay's Fabulous Adventure. Her new-found popularity then led her to secure a recording deal and launching her musical career in 2007 with the album Headstrong. Her most recent movies are Scary Movie 5 and Cloud 9. It is also noted that she starred in the short-lived television series Hellcats and in the sitcom Clipped.
The High School Musical star is now in her 30s. Seems like it was just yesterday when we watched her play the fabulous Sharpay in the said Disney films. Standing at 5'3, the petite actress is cautious when it comes to practicing a healthy lifestyle. She mostly focuses on incorporating low carbs in the food she eats. Because her family has a history of diabetes, the actress-singer is even more careful in terms of her sugar consumption, deciding to eliminate beverages like coffee, diet soda, fruit juices, and energy drinks as these all contain high calories.
Instead, she drinks smoothies comprised of dark colored veggies. In addition, she's also fond of peanut butter, fruits, vegetables, and almond milk. For breakfast, she usually has scrambled eggs, oatmeal, and one slice of smoked salmon. For lunch, she usually has grilled salmon with mixed vegetable salad, tuna salad, and steamed sweet potato. Her last meal of the day consists of tuna steak, smoked mackerel fillet with salad, and vegetable soup. Ashley is not fond of unhealthy snacks since she prefers to have avocados, apple, and guacamole. With her usual diet plan, it is obvious how the actress is serious when it comes to following a healthy eating practice. This not only makes her look fantastic, it also makes her feel fit and healthy.