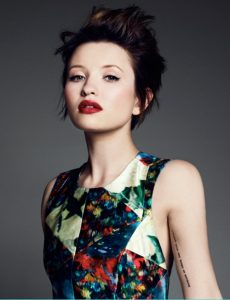 It was in 1998 that Aussie beauty Emily Browning had started her acting journey. Her debut was in the TV film The Echo of Thunder. In the next few years, she became known for her notable roles in some Australian shows. This includes High Flyers, Thunderstone, and Blue Heelers. She also appeared in five episodes of the Aussie soap opera Something in the Air. During the early 2000s, she also appeared in a couple of movies. This includes The Man Who Sued God (debut), Ghost Ship, Ned Kelly, and Darkness Falls.
She then played Violet Baudelaire in the movie Lemony Snicket's A Series of Unfortunate Events. After a hiatus from acting beginning in 2004, she returned to the screen in the late 2000s with a starring role in the horror film The Uninvited. In the 2010s, she became further known for her lead role in 2011's Sucker Punch. She has since starred in the movies Summer in February, Magic Magic, Pompeii, Legend, and Golden Exits. As of 2017, she stars in the series American Gods.
Sucker Punch actress Emily Browning stays in shape by being physically active. She works out as regularly as possible. She also keeps her body moving by engaging in outdoor activities whenever she has time to do so. As an actress, it's not new for Emily to train vigorously not only to achieve a leaner and a more toned physique but to also improve her strength. Because of this, she has since incorporated some of the workout habits that she does for certain roles in film or shows into her personal fitness routine.
This is the reason why Emily appears strong and agile despite being petite. This was very well manifested in her lead role in the action-thriller film Sucker Punch where she played a highly skilled warrior. In an interview, the actress shared some of her experience preparing for the role. She said: "We were all on strict diets, high protein, to build up muscle mass. But Wednesday nights we would all go out and eat cakes together, or just have a cheat night and get together."