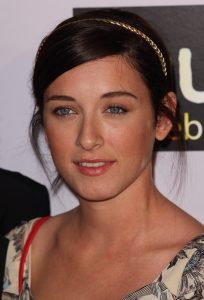 Hollywood star Margo Harshman has been acting since 1997. Her first acting role was in the film The Elf Who Didn't Believe. In the 2000s, she gained her breakthrough role as Tawny Dean in the Disney sitcom Even Stevens. She starred on the show from 2000 to 2003. At the same time, she had performances in the movies Murphy's Dozen and Recipe for Disaster. She reprised her role as Tawny in The Even Stevens Movie.
Following this, she starred as Brooke Franklin on the TV series Run of the House from 2003 to 2004. She then had guest appearances on Without a Trace, Center of the Universe, Everwood, Grey's Anatomy, Journeyman, 90210, Boston Legal, and Modern Family. She also continued her film career with performances in Simon Says, Rise: Blood Hunter, College Road Trip, Keith, From Within, Pretty Little Devils, and Fired Up!.
In 2009, she starred as Charlene "Chugs" Bradley in the movie Sorority Row. In the 2010s, she made one-episode roles in $h*! My Dad Says and House. She next played Screwsie in 6 episodes of Bent and Alex Jensen in 4 episodes of The Big Bang Theory. In addition, she became known for her recurring role as Delilah Fielding on NCIS.
The 33-year-old actress stays in shape by following a clean, balanced diet. Now that she's in her 30s, she makes it a point to become more mindful of her food choices. During her 20s, she ate whatever she wanted and thanks to her fast metabolism, she didn't gain much weight. Getting older, on the other hand, slows down metabolism. It also becomes crucial that she eats healthily to maintain her overall health.
For breakfast, she has a combination of protein, whole grains, and fruits. Hence, eggs, wheat bread, oatmeal, and fruits are mainly her go-to meals first thing in the morning. For lunch, it's usually lean meat with rice or pasta with salad. For dinner, she has chicken or fish with veggies as well. She still lets herself indulge every now and then. Her greatest guilty pleasures are sweets.