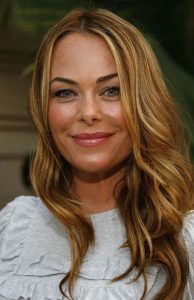 Actress Polly Walker first acted in the TV series Storyboard in 1989. The following year, she played the titular character in the television film Lorna Doone. She also guest-starred in Agatha Christie's Poirot and Screen Two. In the '90s, she went on to appear in such films as Patriot Games, Emma, The Gambler, Talk of Angels, and Dark Harbor, among others.
Her career flourished significantly in the 2000s, first playing Anne Collins in the TV drama State of Play. Her performance as Atia of the Julii in the historical series Rome got her critical praise, as well as a Golden Globe nomination for Best Actress. After this, she got the part of Clarice Willow in the TV series Caprica. During this period, Walker had also starred in the movies Savage Messiah, Control, and Scenes of a Sexual Nature.
Later in 2012, she played Francesca in the drama series Prisoners' Wives. She then played notable guest and recurring roles in several shows, including the part of Gill Biggeloe in Line of Duty. More recently, she starred as Peggy Sykes in the crime drama Pennyworth, as well as played Lady Portia Featherington in Netflix's Bridgerton. In the movies, her latest performances were in Clash of the Titans and John Carter.
When it comes to dieting and overall wellness, Polly Walker doesn't take it too seriously. She still takes care of herself through proper diet and exercise; however, she makes sure her diet plan isn't strict that it would cause her unhappiness. "There's a certain tyranny to eating well, exercising well and trying to look years younger than you are. I did my best to conform, but life is for living not obsessing over whether or not to eat ciabatta," said the actress in an interview. She loves food and enjoys her every meal and that for her is part of living well.