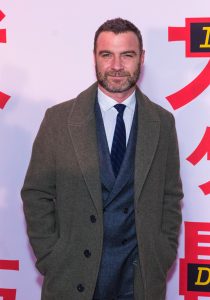 Hollywood actor Liev Schreiber got his start in the mid-1990s. During his beginnings, he acted in the films Mixed Nuts and Denise Calls Up, among others. His first notable role was as Cotton Weary in Scream, which he has since reprised in the sequels. He also starred in Ron Howard's movie Ransom and played Stuart 'Stu' Wargle in Phantoms. His career flourished in the 2000s, performing in Hamlet and Kate & Leopold. He also gained notice for his portrayal of John Clark in The Sum of All Fears.
He next played Congressman Raymond Prentiss Shaw in The Manchurian Candidate and Robert Thorn in The Omen. In 2008, he portrayed Zus Bielski in Defiance and also played Victor Creed in X-Men Origins: Wolverine. In the 2010s, he starred in the films Salt, Mental, and played Lyndon B. Johnson in The Butler. In 2013, he started playing the titular character in the Showtime series Ray Donovan. At the same time, he also starred in the movies Pawn Sacrifice, Spotlight, The 5th Wave, and Goon: Last of the Enforcers. In addition, he went on to portray Chuck Wepner in the biographical sports drama film Chuck.
In order to play heavyweight boxer Chuck Wepner in the movie Chuck, the actor needed to work more intensely as far as his physical training is concerned. Doing boxing himself in the last 18 years, Liev felt personally motivated to portray Wepner's character the most genuine way possible. Of course, it had to begin with his physique and his physical capacity. "I really don't think that Chuck gets enough credit for his stamina and his cardio," the actor said.
That's why the actor upped his weight training with a trainer and also worked more on his boxing with a coach. He said: "I was trying to put on as much weight as I could. Chuck was 230 pounds with an 18-inch neck, and I was doing my best to get as close to that as possible, but I still ended up shy by a few pounds."