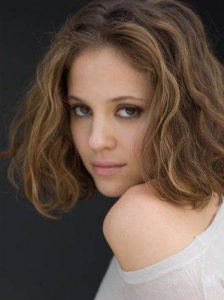 Hollywood actress Margarita Levieva got her career beginnings in the mid 2000s. She made her debut in an episode of Law & Order: Trial by Jury. After acting in some unaired pilots, she eventually landed her first main role on the TV series Vanished. However, the show only lasted one season. She then starred in some independent films such as in The Invisible, Noise, and Spread. She went on to star in the movie Adventureland. She returned to the small screen in the 2010s. During this period, she had recurring roles on How to Make It in America and Revenge. She also started playing Gina Zanetakos on The Blacklist. Simultaneously, she starred on the short-lived series Allegiance. She had also starred in the films The Loft, The Diary of a Teenage Girl and Sleeping with Other People.
The actress may already be in her late 30s, but looking at her you could see how slender and toned her body is. She looks very youthful that it's kind of a surprise that she's already nearing her 40s. This is because the former Revenge actress believes in keeping herself fit and healthy by eating well. She abides a balanced diet that's mostly composed of nutritious meals. She also stays away from processed foods and those high in sodium and sugar. While she does indulge her cravings from time to time, she makes sure she only eats in moderation.
Portion control is something that the actress has incorporated into her lifestyle ever since she decided she needed to take care of her body and health in general. In the morning, she typically has eggs, or whole grain cereal. For lunch, she eats some pasta or salads with chicken or fish for lean proteins. She does the same thing for dinner, mostly eating veggies with some lean proteins. She abundantly eats fruits and vegetables everyday, which is why her skin is glowing.