Career Start and Breakthrough in Lost
Margaret Grace Denig, professionally known as Maggie Grace, was born on September 21, 1983 in Worthington, Ohio, U.S. to Valinn and Rick Denig. Her parents ran a family jewelry business. She studied at Thomas Worthington High School, where she first became involved with acting, appearing in school plays and performing in community theatre.
When she was 16, her parents divorced. She then dropped out of high school to move with her mother in Los Angeles, while her younger siblings Ian Denig and Marissa Palatas resumed in living with their father. Within a week of their relocation to LA, she found an agent and enrolled in acting classes.
In 2001, she landed her first role in the web-based video series Rachel's Room. The following year, she was cast in her first television role in the series Septuplets, though the show was cancelled before the first episode had aired. During this period, she landed parts in various TV shows such as CSI: Miami, The Lyon's Den and Miracles.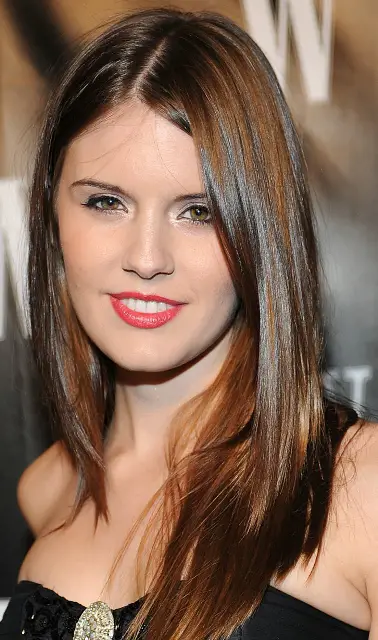 Her breakout role was in the 2002 television film Murder in Greenwich. It is based on the true story of 15-year-old Martha Moxley's murder. For her performance, she earned a Young Artist Award nomination for Best Performance in a TV Movie, Miniseries or Special – Leading Young Actress.
She then resumed in making guest appearances in various television shows including Cold Case, Oliver Beene, Like Family and Law & Order: Special Victims Unit. In 2004, she was cast for the role of Shannon Rutherford in the critically acclaimed series Lost. For her role, she was nominated for a Teen Choice Award for Choice TV Breakout Performance – Female in 2005.
Her character in Lost was killed off during the show's season season in an episode titled "Collision", but she has since made some appearances as a guest star in the series' subsequent seasons until its finale in 2010.
While filming Lost, she also landed the female lead in the 2005 film The Fog, a remake of John Carpenter's 1980 film of the same name. Her next film came in 2007 with Suburban Girl, where she played the role of Chloe. That same year, she starred as Allegra in The Jane Austen Book Club.
In 2008, she gained further fame for her portrayal of Kim Mills in the action film Taken, alongside Liam Neeson and Famke Janssen. The following year, she played Alice in 2009's Malice in Wonderland, a modern adaptation of Lewis Carroll's Alice's Adventures in Wonderland.
2010 was a prolific time for Grace as she starred in four films, including Flying Lessons, Knight and Day, The Experiment and Faster. She then secured the role of Irina in 2011's The Twilight Saga: Breaking Dawn – Part 1, a role she reprised in the film's sequel, The Twilight Saga: Breaking Dawn – Part 2 in 2012.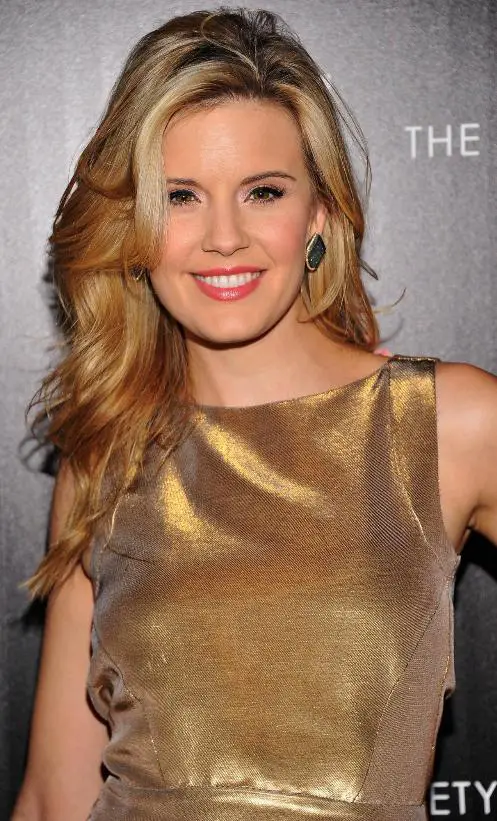 Other Works and Plastic Surgery
Also in 2012, she made her Broadway debut in Picnic and portrayed Emilie Warnock in the film Lockout. The movie garnered mixed to negative reviews and earned $32,204,030 worldwide against its $20 million budget. She then went on to reprise her role as Kim Mills in Taken 2, reuniting with Liam Neeson and Famke Janssen. Taken 2 received mixed reviews but exceeded the commercial success of its predecessor, earning $376,141,306 worldwide.
Her last film for 2012 was the award-winning drama film Decoding Annie Parker, co-starring with Samantha Morton, Helen Hunt and Aaron Paul. She will reprise her role as Kim in 2015's Taken 3. She has also recently played the role of Faith in the series Californication and appeared in the pilot episode of The Following.
Grace instantly caught the viewers' attention after landing the role of Shannon in Lost. Since then, people want to know more about her. When she played Liam Neeson's onscreen daughter in Taken, people began to like her even more. Now that she has already established her name as one of the stars to seriously look out for, Grace is definitely unstoppable.
However, her fame also led her to rumors questioning her beauty and body image. As she often wore a bikini in some of her scenes in Lost, people were critical when she appeared in an event with fuller breasts. This prompted reports of a breast augmentation, which is not unusual in Hollywood that it's easy for people to assume and be convinced that someone went under the knife, especially if that someone is a celebrity.
She was just 21 in Lost and now that she's 30, it may be possible that Grace thought it's the right time to get breast implants. Some who have observed the difference also thought that the implants the actress had were not too big, just the right amount to make it look proportional to her physique considering that she's a tall woman.