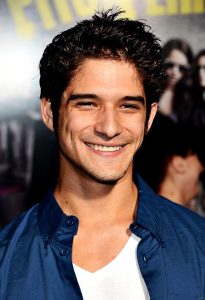 Hollywood actor Tyler Posey has had his career beginnings in the early 2000s. He first appeared with an uncredited role in the film Men of Honor. He next made his first television role as Raul Garcia in the medical drama Doc. It was also his first starring role on TV. He next had roles in the films Collateral Damage and played the son of Jennifer Lopez's character in Maid in Manhattan.
Afterward, he played recurring character Gabriel Whedon / Gabriel Traylor in the drama series Brothers & Sisters, followed by another recurring role as Andrew Ortega in Lincoln Heights. He also appeared in the film Veritas, Prince of Truth. In 2010, he starred as Billy Barrow in the movie Legendary. Posey came to prominence after landing the role of Scott McCall in the MTV series Teen Wolf, a role he played from 2011 to 2017.
While on the show, he simultaneously starred in the films White Frog, Scary Movie 5, and Yoga Hosers. He also guest-starred in Workaholics, The Exes, and battled with Gigi Hadid in Lip Sync Battle in 2016. Next, he played recurring role Adam Eduardo Alvaro in Jane the Virgin. He currently plays the role of Gabriel in the Starz comedy series Now Apocalypse. This year, he starred as Ricky Santos in the Netflix movie The Last Summer. It was also recently announced that he will join the main cast of the MTV series Scream for its Season 3.
The actor got ripped for his role in Teen Wolf, which he achieved through his workout routine and adding more proteins into his diet. Overall, though, the actor didn't need to radically change his diet — or at least he didn't want to. His diet pretty much stayed the same, except for the focus on eating foods that are rich in protein. Other than that, he continued eating what he wants. "You know I don't care about what I eat. I love food so much, I can't affect the way I eat," said the actor.