Career Beginnings and Eventual Success
Vera Ann Farmiga was born on August 6, 1973 in Clifton, New Jersey, United States to Ukrainian immigrants Mykhailo, a computer-systems analyst, and Luba Farmiga, a schoolteacher. She has six siblings, the youngest, Taissa Farmiga, is also an actress. She was raised in an insular Ukrainian-American community, with Ukrainian as her native language.
She first got into acting when her best friend convinced her to try out for a school play. Although she intended to become an ophthalmologist, she decided to enroll at Syracuse University's School of Visual and Performing Arts. She then landed an agent as soon as she graduated in 1995.
During her early career, she primarily worked on theatre, making her Broadway debut in 1996 as an understudy in the play Taking Sides. She then played Miranda in the production of The Tempest at the American Conservatory Theatre. She also performed in numerous productions as a member of the prestigious New York City Theatre Company The Barrow Group.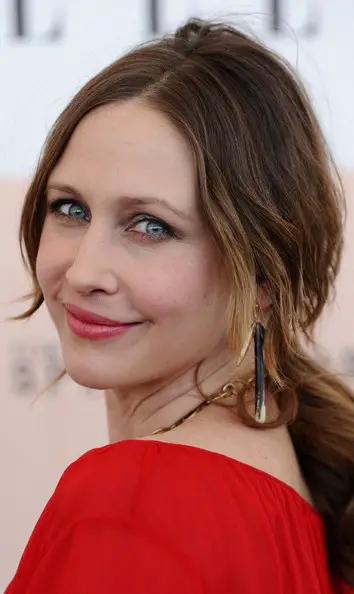 In 1997, she made her television debut with the series Roar. It was filmed in Australia alongside late actor Heath Ledger. She then made her film debut with 1998's Return to Paradise. During the early 2000s, she starred in such films as Autumn in New York (2000), 15 Minutes (2001) and Dust (2001).
She was then cast in the 2002 film Love in the Time of Money. In 2004, she starred in the independent movie Down to the Bone, for which she won the Los Angeles Film Critics Association Awards for Best Actress. She was also nominated for the Independent Spirit Awards for Best Female Lead.
Also in 2004, she appeared in the critically acclaimed television movie Iron Jawed Angels. She next landed a supporting role in The Manchurian Candidate, alongside Meryl Streep and Denzel Washington. The film received good reviews and was a moderate box office success.
During the next few years, she played supporting roles in such films as Neverwas (2005), Running Scared (2006) and Breaking and Entering (2006). She then gained wider recognition after Martin Scorsese cast her in his 2006 film The Departed, alongside Leonardo DiCaprio, Matt Damon and Jack Nicholson. For her performance, she was nominated for an Empire Awards for Best Newcomer.
She went on to star in such motion pictures as Joshua, Never Forever, In Tranzit and Quid Pro Quo, before achieving critical acclaim for her role in 2008's The Boy in the Striped Pyjamas. For her performance, she won the British Independent Film Award for Best Actress. That same year, she played Erica Van Doren in Nothing But the Truth. Her role also earned her good reviews, receiving a Broadcast Film Critics Association Awards nomination for Best Supporting Actress.
In 2009, she co-starred with Peter Sarsgaard in the horror film Orphan. The movie received mixed reviews but proved to be a box office success, earning $76,699,632 worldwide. Her performance was also particularly praised with Toby Young of Times commenting that she "becomes more convincing as the story unfolds. By the end, she has you in the palm of her hand."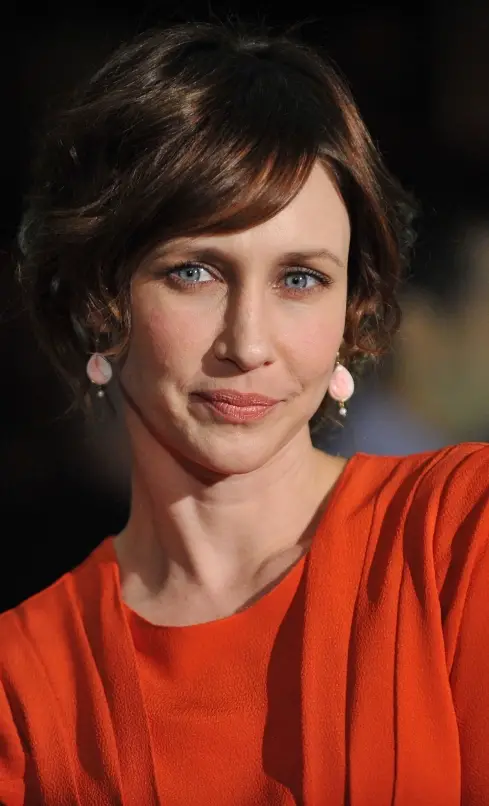 Subsequent Films and Plastic Surgery
Later that year, she starred opposite George Clooney in the comedy drama Up in the Air. The film received widespread acclaim and became one of Farmiga's biggest box office successes, with a worldwide earnings of $163,227,071. For her role, she received her first Academy Award nomination for Best Supporting Actress and a Golden Globe Award nomination for Best Supporting Actress – Motion Picture.
She has since starred in other prominent motion pictures including Henry's Crime (2010), Source Code (2011), Higher Ground (2011), Safe House (2012), Goats (2012) and The Conjuring (2013). Around the same time, she was cast as Norma Louise Bates in the television series Bates Motel. Her performance in the show was well-received, earning her a Primetime Emmy Award nomination for Outstanding Lead Actress in a Drama Series.
Although the actress doesn't receive much media attention, opting to fly low under the radar, it has been reported that Farmiga is not a fan of plastic surgery. However, there have been rumors that the Up in the Air actress was spotted leaving a plastic surgeon's office with a bruised nose. This alone strongly implies that she went under the knife for a nose job.
Farmiga's "new" nose seems thinner and a bit jagged in the middle part when compared to her old photographs where she appeared to have a wider and smoother nose. Some people have also observed that despite of her age (40), she still has full cheeks, which could be an effect of plastic surgery. Naturally, our cheeks become hollow as we age but it can be reversed through the help of a surgeon.
Good thing is, Farmiga is far too talented to be shaken by such rumors. These reports haven't affected her career in any way as she has a series of films coming. She stars in the upcoming movies The Judge, The Locals and will reprise her role as Lorraine Warren in The Conjuring sequel, The Conjuring 2: The Enfield Poltergeist.