Early Life and Career Breakthrough
Carey Hannah Mulligan was born on May 28, 1985 in Westminster, London, England, UK to hotel manager Stephen and university lecturer Nano Mulligan. Her older brother, Owain, is a captain in the British army. When she was three, she moved to Germany with her family when her father had to travel to manage a hotel there. In Germany, she and her brother studied at the International School of Düsseldorf.
She moved back to England with her family when she was eight. During her teenage years, she attended Woldingham School in Surrey, England. After watching her brother perform in a school production of The King and I when she was six, Mulligan began to develop a passion for acting.
She was heavily involved in theatre during her time at Woldingham School where she was the head of the drama apartment. When she was 16, she attended a production of Henry V starring Kenneth Branagh. Seeing his performance intensified her interest in acting, deciding she wanted to pursue this field.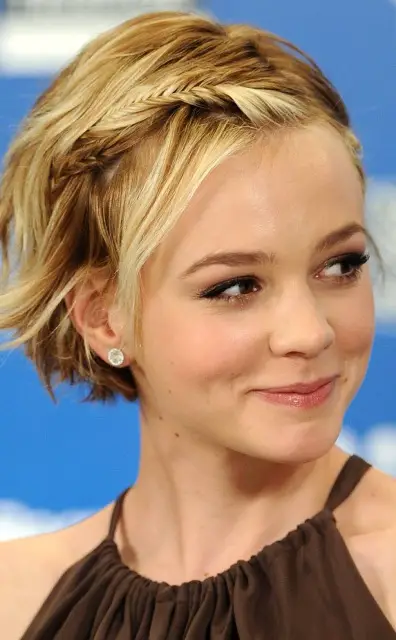 Although her parents disapproved of her plans to pursue acting, she still applied to three London drama schools, but didn't get any offers. She then met actor/screenwriter Julian Fellowes after he delivered a lecture at her school and although he dissuaded her from pursuing acting, she still wrote him a letter insisting of her sincerity for the craft.
Weeks later, she was invited by Fellowes' wife to a dinner for young, aspiring actors. This prompted an introduction between Mulligan and a casting assistant, leading to an audition for a role in Pride & Prejudice, where she won the role of Kitty Bennet.
Before her film debut with Pride and Prejudice, she first made her professional acting debut on stage with the play Forty Winks at the Royal Court Theatre in London. Following Pride & Prejudice, she was cast as Ada Clare in the miniseries Bleak House.
During the next few years, she starred in several miniseries and television shows as well as TV movies including The Amazing Mrs Pritchard, Agatha Christie's Marple: The Sittaford Mystery, Trial & Retribution X: Sins of the Father, Waking the Dead, Northanger Abbey, My Boy Jack and Doctor Who.
Her next film was in the 2007 British feature And When Did You Last See Your Father?. In 2009, she starred in the films The Greatest, Brothers, and Public Enemies before achieving her breakthrough as Jenny Mellor in An Education. More than a hundred actresses auditioned for the role but Mulligan's audition impressed Danish filmmaker Lone Scherfig the most.
Her performance in the film earned her widespread acclaim and was nominated for an Academy Award, Screen Actors Guild, Golden Globe for Best Actress, and won a BAFTA Award for Best Actress in a Leading Role. She next starred in Never Let Me Go, for which she won the British Independent Film Awards for Best Performance by an Actress in a British Independent Film.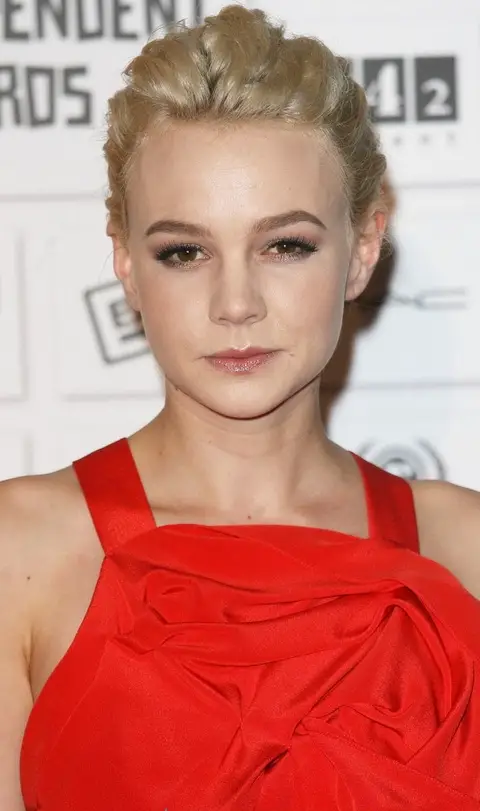 Recent Films and Plastic Surgery
With her new-found fame, Mulligan continued to deliver award-worthy performances in a series of major and acclaimed films, beginning with the 2010 movie Wall Street: Money Never Sleeps directed by Oliver Stone and co-starring Michael Douglas, Shia LaBeouf and Josh Brolin.
In 2011, she starred alongside Ryan Gosling and Bryan Cranston in Drive. For her role, she was nominated for a BAFTA for Best Actress in a Supporting Role. Also in 2011, she co-starred with Michael Fassbender in the British film Shame, for which Mulligan went on to receive a British Independent Film Awards for Best Supporting Actress.
In 2013, she played the role of Daisy Buchanan in The Great Gatsby, based on F. Scott Fitzgerald's 1925 novel of the same name, alongside Leonardo DiCaprio. Later that year, she starred in Joel and Ethan Coen's film Inside Llewyn Davis opposite Oscar Isaac.
Aside from her thriving acting career, Mulligan also receives much attention for her ethereal-like beauty. So, it was quite surprising when she revealed in an interview with Elle magazine that a doctor had suggested she get some Botox injections for her face, considering she was just 25 at the time.
According to the An Education actress, she asked for the doctor's advice on how to get rid of lines under her eye and the doctor blatantly told her to get Botox. When it was explained that the injections would restrict muscles and stop wrinkles, she rejected the suggested solution.
She said: "So I can't move my face? Isn't that the antithesis of what I'm trying to do as an actress? Only in LA would they try and give you Botox when you're 25 years old." With her reaction to Botox, we're guessing that the 28-year-old actress is not yet ready for the plastic surgeon's operating table any time soon.