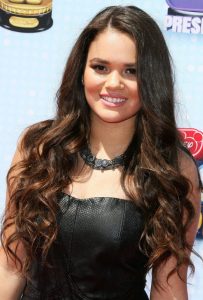 Actress Madison Pettis has been acting since 2005, debuting on Barney: Can You Sing That Song? where she played Bridget. She next appeared in the pilot episode of the TV series Jericho. Soon after, she gained recognition for starring as Peyton Kelly in the film The Game Plan. Around this period, she also starred as Sophie Martinez on the Disney series Cory in the House, which aired from 2007 to 2008.
At the same time, she had guest appearances on Hannah Montana, The 4400, and Special Agent Oso. She continued her work on the big screen, appearing in the films Seven Pounds and Free Style. She also starred in the direct-to-video film Mostly Ghostly. In 2009, she worked on the game show Are You Smarter Than a 5th Grader?. She then became a prolific voice actress in the 2010s, playing Izzy on Disney's Jake and the Never Land Pirates.
Simultaneously, she starred as Allie Brooks on the Canadian sitcom Life with Boys. She went on to have recurring characters on TV — as Janelle on Lab Rats and Daria on The Fosters. Since 2016, she's been the voice of Zuri on Disney's The Lion Guard. In 2018, she starred as Tosh Bennett on the web series Five Points. In the movies, she played Lala in Beverly Hills Chihuahua 2 and Beverly Hills Chihuahua 3: Viva la Fiesta!.
The young actress maintains her fit body by making great efforts to eat healthily and stay active. Working out is a huge part of her lifestyle. Despite how busy she gets, she tries her best to hit the gym for some cardio and spin class. She also loves to take her workouts outdoors, that's why she loves to run or go hiking. Besides, her on-the-go lifestyle also means that she doesn't enjoy lazing on the couch for a long time. She naturally craves physical activity, which is conveniently great for her physique.