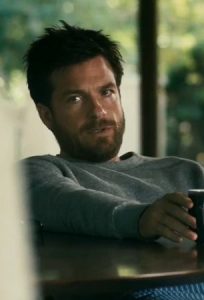 Actor Jason Bateman got his start in the 1980s, playing James Cooper Ingalls in the drama series Little House on the Prairie. He next starred as Derek in the sitcom Silver Spoons. His first movie role was in 1987's Teen Wolf Too, followed by the film Moving Target. From 1986 to 1991, he became known for playing David Hogan in the NBC sitcom The Hogan Family. Following this, he mostly starred in feature films such as Breaking the Rules and made-for-television movies. He next starred as Carl Himple in the show Simon. He later had notable roles in the shows Chicago Sons, George and Leo, Some of My Best Friends, and The Jake Effect.
In the 2000s, he rose to fame for his lead role as Michael Bluth on the Fox series Arrested Development. During this period, he also starred in the movies Starsky and Hutch, Dodgeball: A True Underdog Story, The Break-Up, Smokin' Aces, Juno, Mr. Magorium's Wonder Emporium, Hancock, and Up in the Air. In the 2010s, he starred in the movies The Switch, Horrible Bosses, The Change-Up, Disconnect, The Longest Week, and Horrible Bosses 2, among others. His latest movie is 2018's Game Night. Since 2017, he's been starring as Marty Byrde in Ozark. In addition, he reprised his role as Michael Bluth in Arrested Development's continuation, which now is aired on Netflix.
The 49-year-old actor becomes more health-conscious as he gets older. He's decided to cut down bad habits such as smoking and has made efforts to eat healthier and exercise more. One of the things he loves to do, which can also be considered as a great workout, is cycling. According to him, he hits the trails and the roads on a regular basis. He also loves to run where he runs five miles a day every day. "It's my meditation time. I clear my mind and think about the day," he said.