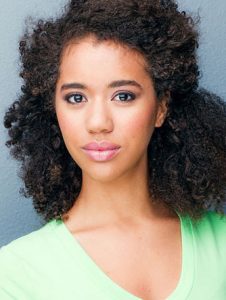 Hollywood star Jasmin Savoy Brown got her start in 2013, appearing in an episode of the NBC series Grimm. During her initial years, she busied herself playing small roles, such as on Laggies and The Fosters. She later pursued a film career, debuting in the film The Record Keeper. That same period, she had other performances in low-budget movies, including Camp Harlow and Forgotten Hero. In 2014, she guest-starred as Ava Watson on the Fox sitcom Brooklyn Nine-Nine.
Her first notable role was as Evangeline Murphy on the HBO series The Leftovers, which she played recurrently from 2015 to 2017. At the same time, she played the role of Nina on the TV series Stitchers. She went on to star in the TV film Before You Say I Do, as well as in the feature films Ten Dollar Bill, Lane 1974, and Newly Single. In 2017, she appeared in an episode of Grey's Anatomy. She next landed the part of Emilia Bassano on the TNT short-lived show Will. In 2018, she played Allison Adams on the new series For the People.
The actress tries her best to stick to a clean diet in order to maintain her svelte figure. Of course, she also cares about her overall wellness. So, she follows a nutritious diet plan which mainly consists of lean meat, whole grains, and fruits and veggies. Most of the time, she stays away from processed foods. As for her go-to healthy food, she shared:
"KALE! I'm sorry but it's true. I love kale so much. I love to saute it in a little bit of oil, with lots of water and sliced apples. THAT'S IT! My mom made it up. It's so juicy and delicious. Also great for adding to smoothies." She also allows herself to indulge in her cravings every now and then. Her favorite cheat food? All kinds of chocolate.