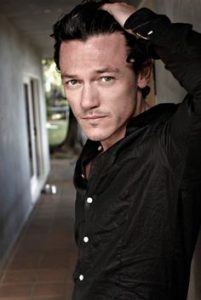 Luke Evans was born on April 15, 1979 in Wales, UK. His acting career started on the stage before eventually acting on the screen making his debut in the direct-to-video film Taboo. His first role in a feature film was in Sex & Drugs & Rock & Roll. Subsequently, he was able to land a notable role, as Apollo, in the movie Clash of the Titans. The handsome actor has since secured roles in other mainstream movies, including The Three Musketeers and Immortals. However, it was his role in The Hobbit film trilogy that got him stardom, as well as a role in Fast & Furious 6. His first lead role was in Dracula Untold playing the title character.
It didn't take long for the Welsh actor to gain notice in Hollywood because of his strong presence on the screen brought by his good looks and undeniable talent. Mostly playing remarkable roles in action and adventure movies, the actor has a lean and a buff appearance that maintains through healthy lifestyle. The pressure, however, to look better and fitter for his first lead role in Dracula Untold was stronger than his previous roles. Playing a hero in a movie does not only require basic training and the actor knows that.
To be able to effectively portray the character of Vlad Tepes, the 13th century warrior who inspired Bram Stoker's Dracula, Luke focused on the warrior-physicality of the character rather than focusing on looking good in the film. He stated in an interview: "He was a warrior. He went into battle. He wasn't one of those that sent his men to battle. He was in the frontlines. He was a very active, physical leader. I, and so did the creative team, want for him to look correct out of his clothes." The actor performed various workout routine focusing on the enhancements of his chest, back, arms, and shoulders, in addition to doing kickboxing and boxing sessions to improve his ability to fight.