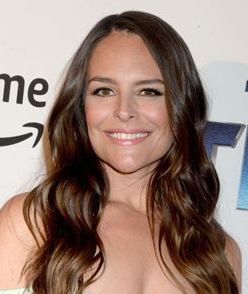 Hollywood star Yara Martinez had her career beginnings in the 2000s. She first appeared in an episode of Sex and the City with a small role. Her next work came some years later with the 2006 TV movie Faceless. At the same time, she guest-starred in It's Always Sunny in Philadelphia and played recurring role Ava Herrera in Vanished.
The following year, she made her film debut in The Hitcher. She also appeared as Annie in 7 episodes of The Unit. She starred in a couple of TV pilots afterward before she landed guest spots in CSI: NY and Chase, as well as a role in the TV film A Walk in My Shoes. From 2009 to 2011, she played recurring character Mariella Moretta in Southland. After this, she played Marisol in Breakout Kings and became known for her role as Kelly in Hollywood Heights.
From 2012 to 2013, she played Theresa Lopez in the short-lived series The Lying Game. She continued her work on TV with her regular role as Adriana de Portago in Alpha House. Martinez gained wider recognition for her role as Dr. Luisa Alver in The CW's Jane the Virgin. In 2015, she appeared as Felicia in True Detective, followed by her role as Isabella "Izzy" Colón in Bull. In 2017, she starred as Ms. Lint in the Amazon series The Tick. She will star in the upcoming Fox series Deputy.
In an interview, the television actress got candid about her healthy habits. As part of her healthy lifestyle, she practices a balanced diet plan. "I like to do all my shopping at the farmers market and try to eat organic fruits and vegetables, fish. That's during the week. And during the weekend, I like to splurge," said the actress. "I definitely eat more sweets, go to brunch with friends and don't worry what I'm eating. I love to go out to dinner with friends and have a bottle of wine, so I let myself go."
She also stays healthy by drinking lots of water. She said: "I don't have a problem with water. I try for 3 liters a day, room temperature. I don't drink soda or juices. Every once in a while I'll have a fresh-squeezed juice. And red wine."